The Life of a Cowboy
Over the years I've realized I'm most inspired and typically do my best work when I'm in the outdoors. I feel refreshed when coming home from a hike through the woods or a weekend spent in the mountains. Getting outside the city, the fresh air, the breeze- the calm. It speaks to my soul. Then I went home, camera in hand. Traveled countless miles of wide open highways and visited friends and relatives I hadn't seen in years.. then took a few minutes and turned the camera on them and again I came back refreshed. Shooting for them but also shooting for myself- personally. The first time a photographer stepped onto the ranch and took pictures of them in their element. Not stuffed up in a studio ready to "cheese" but candidly walking side by side or hand in hand while the horses graze the hills beyond them.
Today I get to share a few pictures I took while taking a short walk with my Great Aunt and Uncle. It was windy (typical Nebraska) and cold, atypical for April.
I just wanted to capture something that represented them. That their friends and family could look at and see their hearts, personalities, smiles and laughter reflected in.
It only took a few minutes- really but I know that these pictures will be cherished and enjoyed by many for years and years to come.
Once we were back inside and warmed up our ears and fingers I took my Aunt into her living room- the part of the home that's the original sod house from the early 1900's. (My Grandma and her husband were raised in this home!)
It has the most beautiful little picture windows and it gave just the right light to make some beautiful portraits of her.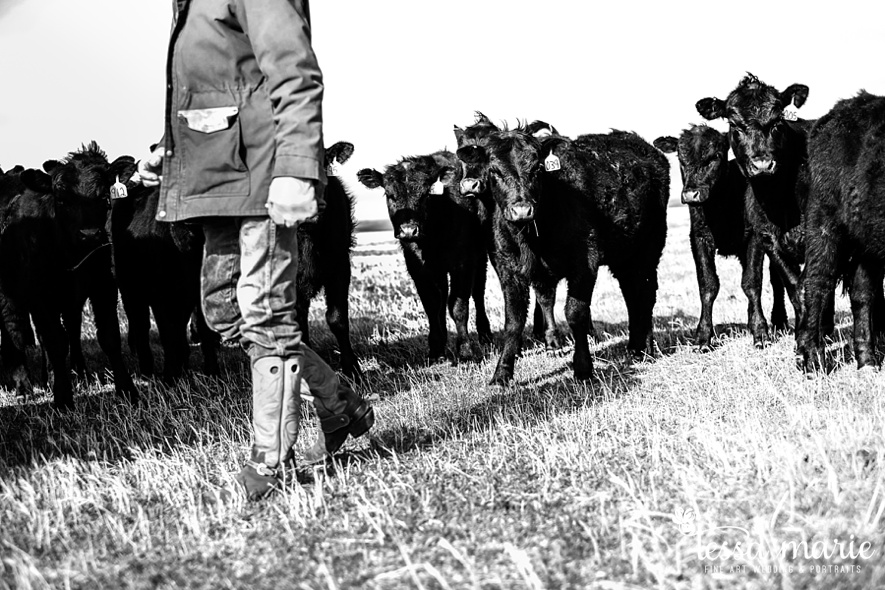 And just in case you may have missed it here's a small peek into just a part of a morning for a rancher...