The Phone Call that Changed it All
It was a sunny afternoon and I was outside working remotely at my favorite coffee shop, pups under my feet on the lookout for the next squirrel that might pass by while soaking in the rays of sunshine. My phone rang, it was a friend who I respect and admire and whose walked with be throughout my photography journey. She was calling to catch up. We talked about life and business. I shared about how this year had been really challenging. I was frustrated and felt like I was living under a dark cloud. Bookings hadn't come like I wanted. I've had huge gaps of time and space in my schedule I'm not accustom to and at the end of the day I was having a hard time being motivated.
Motivation, drive, productivity, desire- these are exceptionally important when your company relies on YOU.
She listened about how my heart had finally caught up to my mind in a since. Way back in 2012 when I launched "tessa marie weddings" I was legacy focused. I wanted to tell stories of love for the next generation. (check it out here). Over the years this idea has grown. I've been more intentional about the way I capture a wedding story, the way these moments are documented and discovered a true love for seeking out the "story with the story".. you know those moments that may easily be overlooked but will be priceless down the road. But I have the love for working with teens and women still reside deep inside. It impacted my life in many ways while I worked on 510 Girls and never really went away even though I moved forward with weddings and left that behind years back.
And yet as much as I've LOVED celebrating with some absolutely incredible families and couples.. my heart was aching for something more.
There had all these these lies inside my head of all the REASONS I wasn't ready to shoot more than weddings. I didn't have the space, the tools, I didn't know the posing, didn't, couldn't what ifs, but if I wait... all blocks swirling in my mind... so much FEAR.
My dear friend not only listened but wasn't afraid to SPEAK UP- called me out as I shared my heart.. (you know like really shared what was going on and it wasn't just the "instagram reel".)
"Tessa, you're an incredible photographer. Get out of your own way. Quit making excuses and step forward in the direction your heart is leading you."
I literally hung the phone up with my friend and called another to share with her my ideas and asked her to be the first. (She's a brave one!)
She doesn't love the camera and had the pre-shoot jitters and I'll admit.. I was nervous too! All those doubts kept creeping back... I questioned myself, what I was doing, if I was ready, would I be a flop.. I didn't want to fail and let her down.
But then- I arrived. I met her sweet and beautiful mama. They were already getting pampered with hair and makeup and I worked to unload my car. Yep- still nervous.. but excited.
I took the leap- I said "YES" to something that scared me and yet it's something I knew I WANTED to pursue. I doubted my abilities because the approach to shooting is so different and foreign to my typical style of capturing people AND YET there's something SO powerful in creating a beautiful, timeless, elegant portraits.
It may not have been a lot of things BUT I can tell you what it WAS...
empowering
uplifting
fun
inspiring
transformational
Katie and her beautiful mama were incredible. They were patient, kind and reassuring. Yet through the experience and seeing their pictures in the camera I also saw a transformation of a renewed confidence in them. From being nervous, anxious, camera shy and maybe even feeling slightly nauseated (cameras bring out all sorts of feelings!) these two overcame that and by the end they were ROCKING it. They were embracing their BEAUTY- smiles and sassy pouts. What an incredible thing to see unfold before my very eyes.
At then end we spent a few minutes capturing a portrait of them together. My heart can't help but think just how special this will be for them both now in 10 and 20 years from now!
I went home with a boost in my own confidence. With gratitude for these two women for giving me this chance and for my friend... for being HONEST and giving me the kick in the pants I needed.
Straight away I jumped into reaching out to more women. I went to Lowe's and made purchases to create "backdrops" and set up the best "studio" I could in my home. I got out of my own way and jump in with both feet. I started to dream again.
That passion and drive I'd lost was found!
In the last 4 weeks I've...
photographed 7 women, 2 children and created a portrait of 3 generations
continued to shoot a full schedule of engagement sessions and weddings
photographed 2 senior girls
took a hard hat tour through a potential studio space
designed the webpage and gallery to share with you all today
FOUND and reserved a studio space to move into in JULY!
FELT ALIVE AGAIN
Photography is a natural gift I've been blessed with. Over the years I've discovered my greatest strengths to be capturing the essence of who it is I'm photographing.
The most camera shy, self proclaimed "un-photogenic" individuals out there- have been some of my FAVORITE people to photograph.
Over the years and working with teen girls and grown women I've learned SO much. I've also discovered that our peers who we view as being "prettier" or the "most beautiful girls we know" face the SAME challenges we do- the same self doubts and insecurities. <-- read that again. See how CRAZY that seems? Oh- but it's TRUE!
So.. today I'm announcing to the world that I'm PHOTOGRAPHING WOMEN- creating beautiful portraits that they'll LOVE.
No longer am I doing it "behind the scenes or as something I have time for.." I'm jumping IN!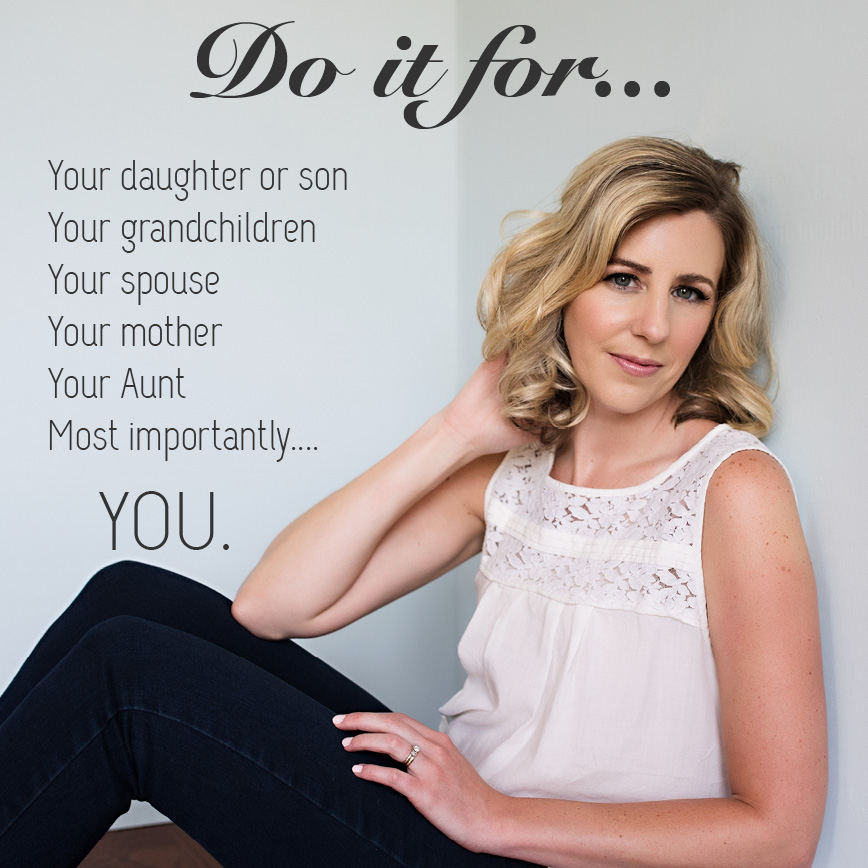 Does the thought of getting in front of the camera make you weak in the knees?Do you struggle to find a single picture of yourself that you absolutely LOVE? What's the last picture you HAVE with your loved ones- your children or grandchildren. Life is short- what will your family have to remember you with 10, 20, 30 years from now.. or even tomorrow?
I'm challenging YOU. Yep- YOU.
None of these women came into the studio fully confident in their abilities or their beauty. Many of them discovered they have an entirely different side that they CAN share in pictures- be it a serious or sassy pout or a full grin and smile.
I'll guide you. I'll give plenty of direction. It's not up to you to know how to pose, where to place your hands or how to hold your head.. that's my job to guide and direct you- as the professional.
Think about it:
It's likely you've had "professional pictures" taken before. It wasn't a great experience and you may have loathed the way you looked in the pictures. Rather than making you feel GOOD about yourself they may have stirred up all your insecurities and you walked away thinking, "I'm not pretty and I'm definitely NOT photogenic."
Truth be told: Photographing Women WELL isn't EASY.
Creating a portrait of a women that they love takes knowledge and understanding of light, posing, composition, lens choices, wardrobe and then the ability to guide and direct her in front of the camera so SHE FEELS confident and looses her feelings of insecurity.
So will you be next? Will you make the change today- take a minute to pamper yourself. To celebrate being a mother or daughter. Maybe it's a milestone birthday or maybe it's simply because you want to FEEL beautiful in a photograph.
Maybe it's because you just realized... you DON'T exist in photographs.
Maybe it's time for you to SEE the BEAUTY in you that EVERYONE else DOES.
I challenge you.. to show up- to say YES. Stop putting it off.. STOP waiting "until you loose that last 5 (or 20) pounds". Stop making reasons.. excuses... stop letting FEARWIN.
What if... this experience could bring the same Zest for LIFE for YOU as jumping in and facing my own self doubts did FOR ME?
A friend shared this with me this week as I was preparing for this launch and it struck a cord of such TRUTH inside of me.
"Folks who thrive in God's grace give grace easily, but the self-critical person becomes others-critical. We "love" people the way we "love" ourselves, and if we are not good enough, then no one is." -Jen Hatmaker
Stop waiting for "PERFECT". I've created the portraits you've seen in this space: (My husband's office). It's small- it's challenging and yet it's pushing me to grow... The space below is the STUDIO... the possibilities are ENDLESS in this space ya'll. But what if I'd waited.. and continued in my excuses... continued believing I wasn't ready or didn't couldn't make this happen.
Then I would have stayed stuck behind my own (self-made) barriers and continued to let FEAR WIN.
I promise that you won't be disappointed. I promise to create a portrait of YOU that you really LOVE. That leaves you in Awe. Yep. I'm 100% confidence this is possible.
So... what's holding you back??
What are you waiting for???
Let's start dreaming of how you want to be seen by yourself and by the world... wanna feel glamorous? Maybe a little flirty, bold and beautiful OR maybe you could use an updated headshot. I'm your girl- Let's chat!
Call me: 404.590.3656 or share your story with me- I'd LOVE to hear from you! (email me)
I'm offering a special incentive for the girls and women who book their sessions this Summer- download this app (follow the prompts on screen) to see more pictures and take advantage of an $600 savings inside
Know a woman in your life who could be blessed by a Portraiture Experience of her own?? Give it as a gift- Gift Vouchers and Cards are available!