A ski slope to the beaches of Hawaii | Oahu destination wedding photographer
The cool ocean breeze and the sun that peeked through the clouds every now and again made the most perfect day for Daryl and Carrie's wedding in Ohau, Hawaii. I joined the guys on the Hawaii Kai Golf Course at sunrise while the girls stayed back at the cottage to get ready. The weather was unseasonably cool yet still far warmer than the Winter back home. It was such an honor to be part of Carrie and Daryl's wedding weekend. Getting to meet their families and spend time with them was an extra special treat. They chose to exchange their vows at Pukalani Falls a beautiful garden just off the beach surrounded by water falls, tropical birds and their loved ones. It was truly one of the most beautiful and emotional ceremonies I've been privileged to be a part of there were tears shed by all.
I asked Carrie to share her story and thoughts about her destination wedding.
During our first snow ski trip together, D got down on one knee in our cabin and asked me to be his wife.  Right away, we celebrated our engagement by sharing the wonderful news with our family and friends (text messages, e-mails, phone calls, facebook, etc; technology these days - you can share great news with the world; and we certainly did just that!)  "A picture's worth a thousand words"; so what better way to tell our love story.  That's when we met our engagement photographer, Tessa Marie; who captured the light, love, and laughter of our story.  The pure emotion Tessa captured in pictures telling our story made our decision to bring her to the beautiful island of Oahu, Hawaii...simply effortless; as was our decision for a meaningful, sacred, and spiritual wedding on the island's most romantic and picturesque nature settings.  The Pukalani Falls Hawaii Wedding Garden was the ultimate story book location.  In Hawaiian, Pukalani means "Gateway to Heaven".  The magnificent falls was surrounded by numerous varieties of exotic fruit trees, tropical flowers, palms, bamboos and other Hawaiian plants. It was truly a tropical wonderland; literally a bride and groom's "Dream Come True".  Strolling over directly across the road from the Pukalani Falls Hawaii Wedding Garden, were the spectacular white sand beaches of Angels Bay where Tessa captured some magical moments that we'll cherish for a lifetime.  We would highly recommend a destination wedding to anyone; so intimate, romantic, and peaceful.  The best decision we made with our destination wedding was to bring Tessa Marie with us.  She was and always will be our photographer; and now she is a very dear friend.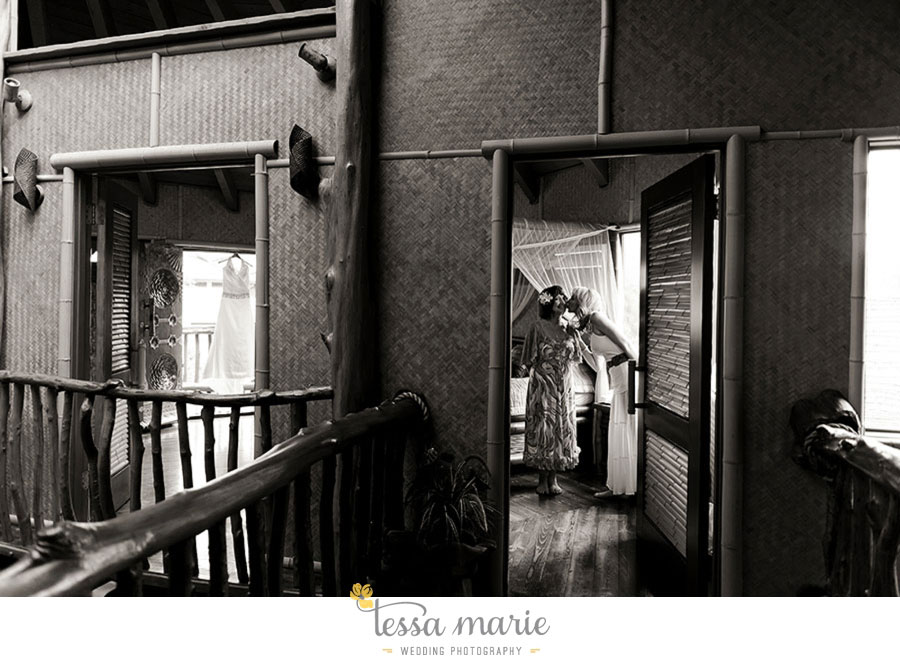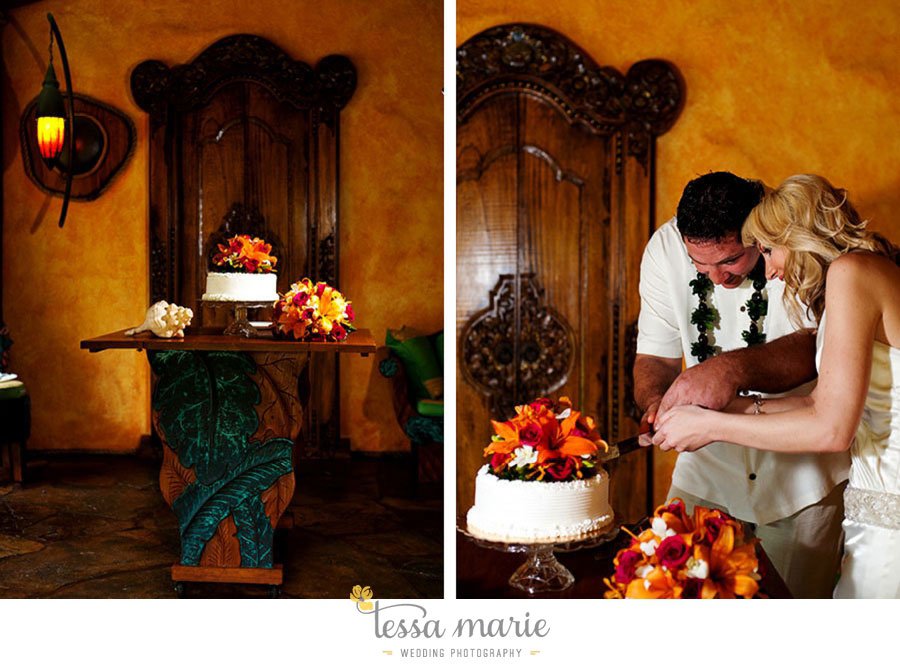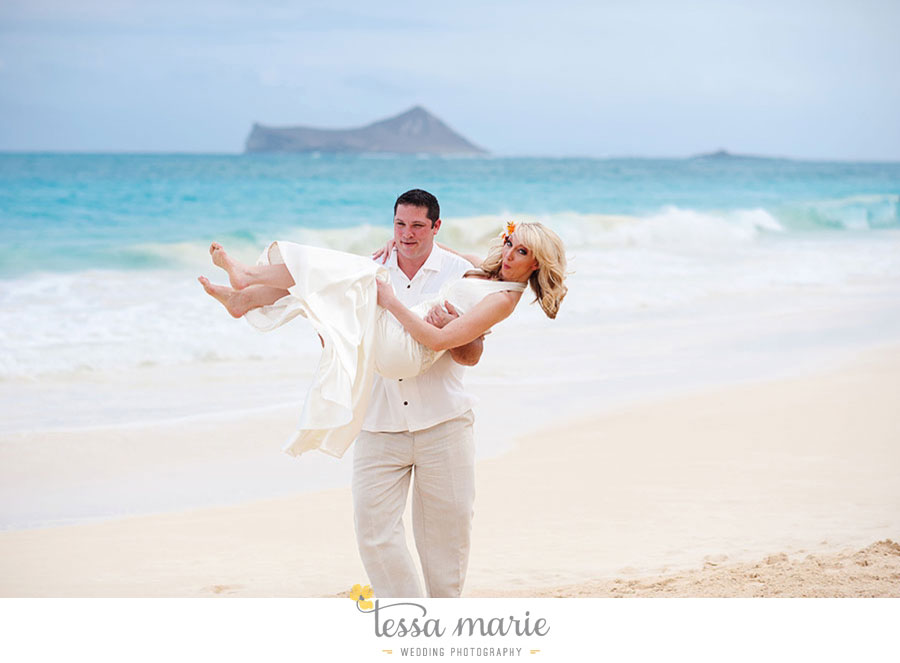 Check out their video slideshow below. If you'd like to see more pictures from their wedding check out their online gallery here.
A special thank you to Ron and Betty for being so sweet and hospitable while we stayed at their bed and breakfast on the beach!