The Beginning of Forever | Dara's Garden Wedding Pictures
Bright and early on a gray Saturday morning we drove up to Knoxville. Blue skies to the West but the farther East we traveled the heavier the clouds became. While shooting some of the venue details it was a little misty and you could see the moisture in the air but thankfully once it was time for Katie's portraits the moisture was no longer hanging in the air. Dara's Garden was the absolute perfect setting for this sweet couple and laughter continually filled the air thanks to all their crazy, wild and fun friends (mainly the guys). While we were shooting Katie's bridals the guys fully dressed in their tuxes were in the parking lot playing football and knowing them well Katie wasn't the least bit surprised.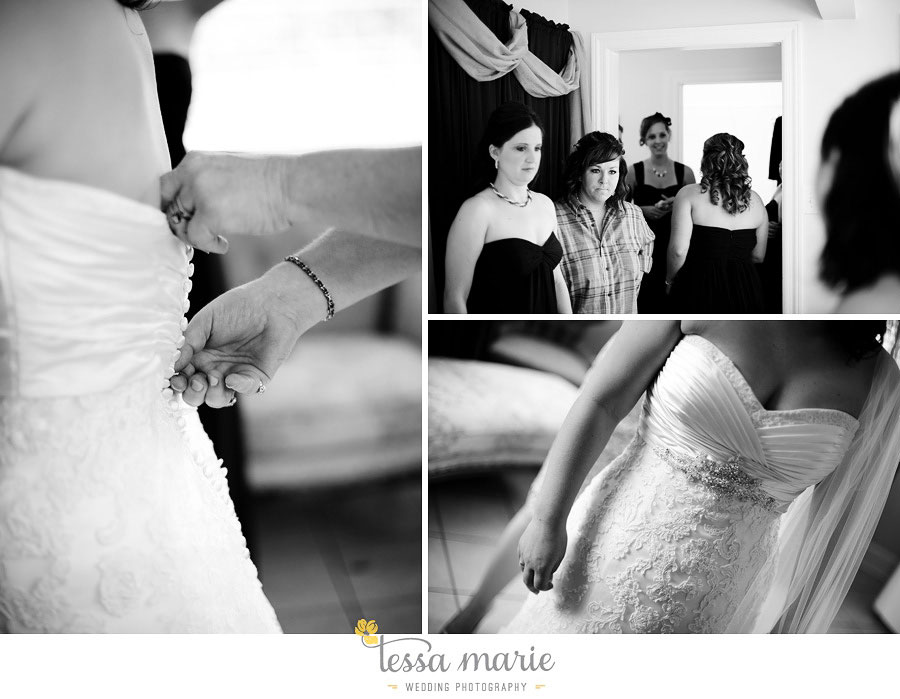 She was truly such a beautiful bride.
I love nothing more than when a couple is willing to do a first look... there's always so many more emotions expressed and best of all we have TIME in excess to do pictures of the two of them together. Katie was really excited to see Scott...
and for a few moments he stood there and wouldn't look at her.. trying his best to hold it all together.
"Scott would you hold the flowers please" and then he proceeded to smell them.
absolutely LOVE this!
note the flower girl and ring bear. Cutest kids ever.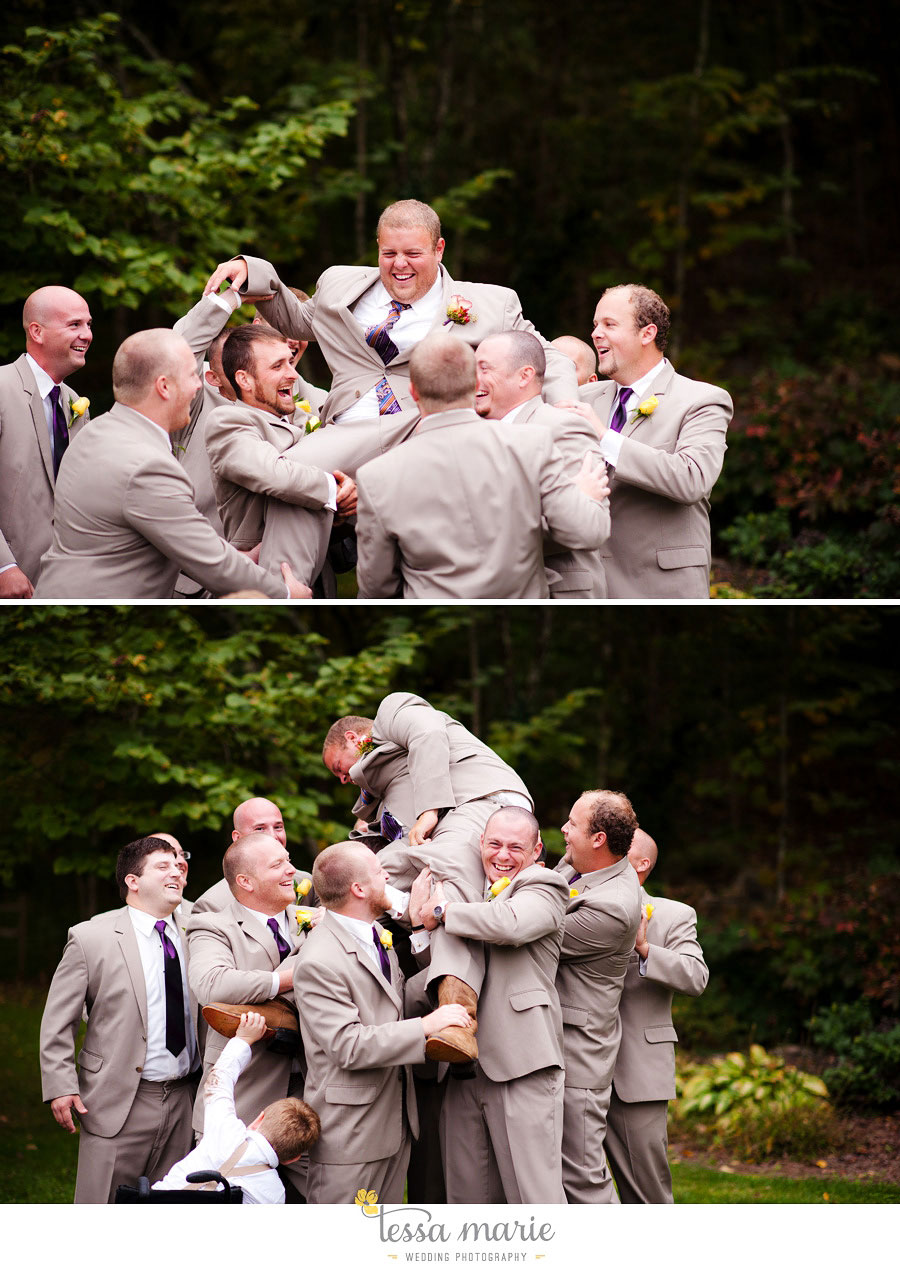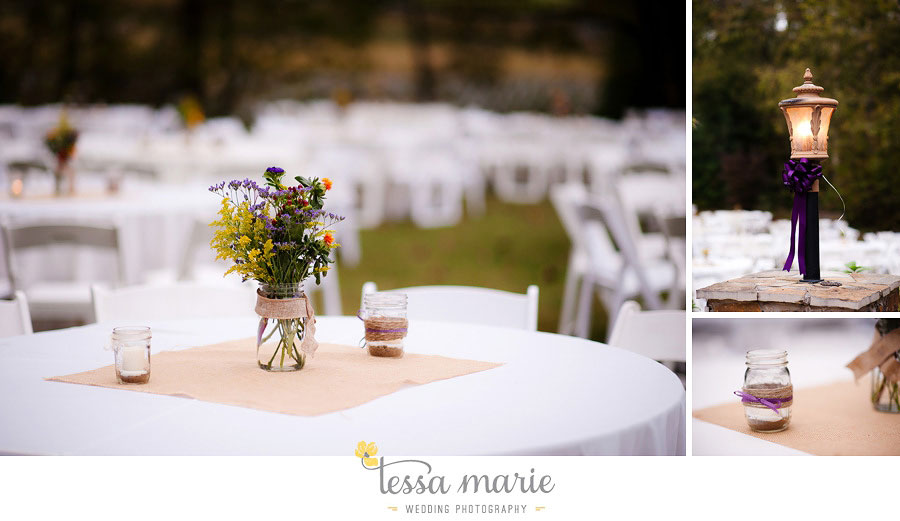 Ceremony Time!
I absolutely love how many stories could be told just by this pictures...
After the ceremony they took a few moments to say hello to Scott's grandparents. Some very tender and sweet moments indeed.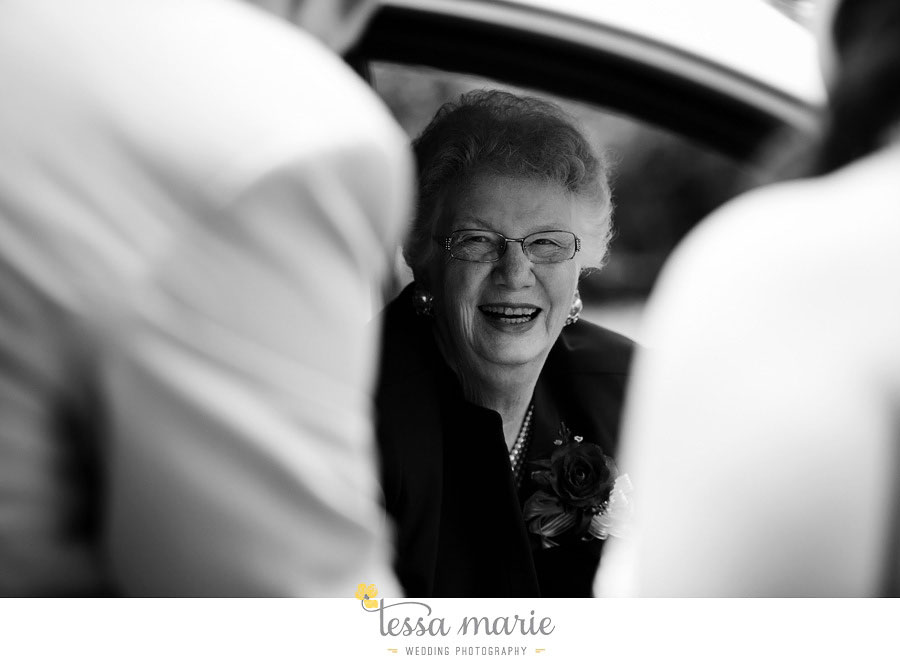 Their fathers enjoying the reception together.
Scott owns a landscaping company so the groomsmen decided it was only fitting to decorate one of his lawnmowers.
To be notified when the pictures from Katie and Scott's wedding are ready to view simply click here.