Ready to Say I do | Alpharetta Wedding Pictures
There's truly no greater compliment or privilege than working with couples after they've received my name from one of my previous brides or grooms. I've built my business over the years on referrals from clients and other wedding professionals and I wouldn't have it any other way! Griffin discovered my work after I worked with Carolyn and Nick last Fall. Initially she was planning her wedding in December but this Summer she emailed me to ask if they could move the date forward. Her fiancee had returned from his military training and they really wanted to get married and start the next chapter of their lives as soon as possible! Lucky for them we found a date that the church and I were along with the other vendors were available on and her Winter nuptials quickly became a Georgia Summer celebration. I met this sweet couple a few weeks prior to their special day at her grandparent's farm South of Atlanta. Her grandfather was kind enough to treat us to the original Sonny's BBQ and we got to do their engagement pictures as the sunset on their absolutely gorgeous farm property.
True to form it was a hot, late August, Summer day. I met the girls at Griffin's parents and then we went down the road to their neighbor's house for pictures. I'm so thankful for their friends welcoming us with open arms and for their beautiful patio as it provided not only shelter from the random rain storm that decided to come through but it was also a great backdrop for pictures so we could continue to work through the storm!
I'm so excited to see where life leads these two. They're moving to Charleston, SC this week as he will be stationed there for the next season of their life and what will be their first years as husband and wife. I'm so excited to get to share their wedding story with you and hope you enjoy it as much as I did capturing it!
To be notified when the pictures from Griffin and Killian's Wedding Pictures are ready to view and order online simply click here.
Her mom is so beautiful inside and out!
I just loved how her dress hanging here happened to be right beside this drawing/painting of her parents on their wedding day.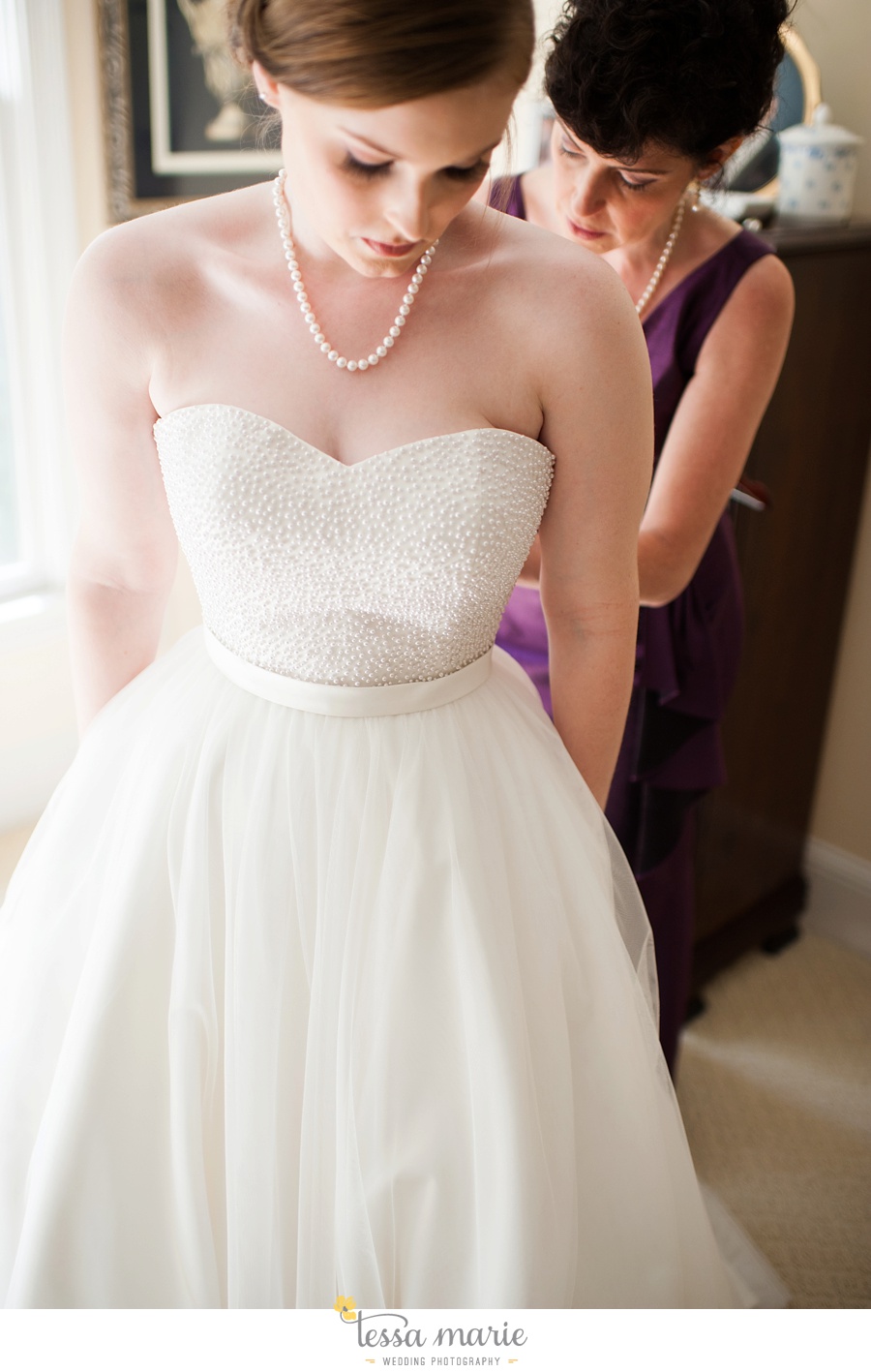 Griffin- you were absolutely STUNNING!
Their first look was so sweet. It was so hot and humid (just before what would happen to be a pretty heavy rain storm) so we decided to take advantage of the shade and have them "meet" on this beautiful Southern patio. 
Her sister was so proud of her and as the rain came pouring down we stayed on the patio and continued portraits as scheduled. :)
Thankfully the skies cleared and after the rain it helped bring the humidity down and made it much more enjoyable to be outside! (If you look really closely below you'll see raindrops at the top of the frame).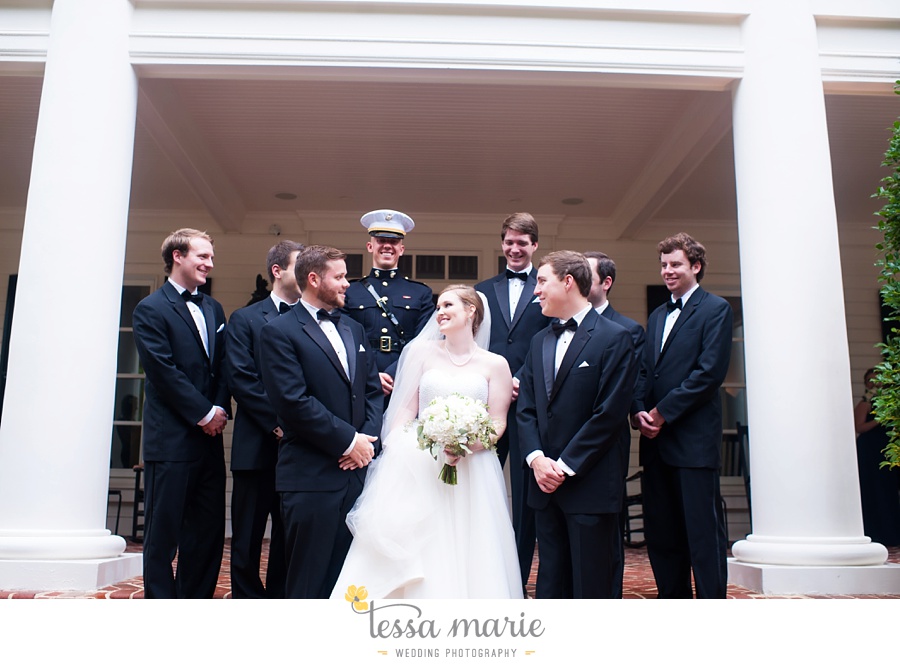 So as I was shooting the girls- I'd ducked behind some bushes and hadn't realized when I called out to Griffin that they couldn't see me. So I took advantage of my newly discovered "hiding" place and continued to shoot until they eventually figured out where my voice was coming from and where I'd gone!
Their reaction was priceless!
I really love this in-between moment.
Just before the ceremony Rachel captured these moments shared by Griffin and her father. I'm absolutely in LOVE with them.     
This is worth a thousand words of thoughts and emotions they both seem to be lost in.
Meanwhile I was waiting and shooting the rest of the family and bridal party getting ready for her grand entrance. 
This is one of Griffin's great-grandmas. Yes one- as she had both able to attend her wedding!
All the women of 4 generations.
It's not everyday that the Chick-fil-A
He was quite the hit with the kids!
He went to hand it back to Griffin to try again and the guys were determined that he keep it. Whoops!
Another great shot by Rachel.
A huge thanks to Griffin and Killian for trusting me with your wedding memories! I wish you both the very best in the journey of life you walk together.