Something a Little Different
Some of you may remember the Winter blizzard I found myself in the middle of last December while I was visiting my family in Western Nebraska. Here are just a few of the pictures I captured on a -30 degree day on the back of the feed truck. More can be seen here. These horses are part of the Box O Quarter Horse broodmares that foaled this Spring.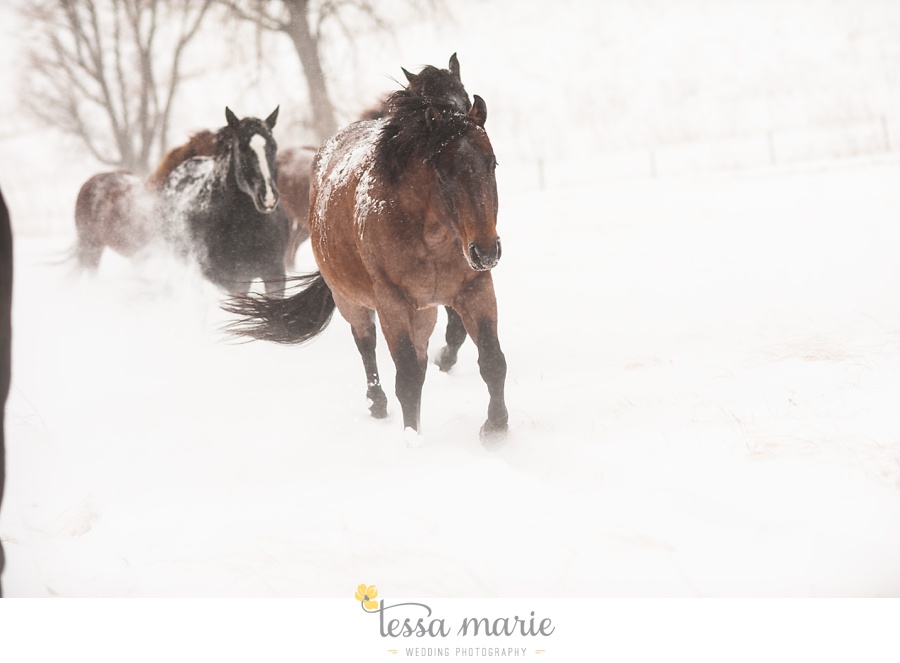 Last week I went to visit again and this time everything was green, warm and sunny! I really miss the huge thunderstorms and storm cells that move through the country in the Summertime and lucky for me we got to watch one build one afternoon. The sky went from being blue with some white puffy clouds to this black wall all in the matter of a couple of hours. This time I caught the horses with the black wall and rain storm behind them in the middle of the wild sunflowers. Quite the contrast from the Winter wonderland before!
The sky was black to the North and this beautiful blue to the South. 
My cousin and his new wife live here. It's the Old Jules homestead and where the famous Mari Sandoz is buried. 
I'm working on putting together a folio collection of the blizzard images as well as some I captured this past week. If you're interested in more information or would like to be notified when they are available please simply shoot me an email (hello@tessamarie.com). If you'd like to purchase prints or canvases you can do so here: http://proof.tessamarie.com/blizzard.