Kirsten + Andrew | Chastain Horse Park Wedding Photographs
I've been anxiously waiting to see Kirsten and Andrew again ever since their engagement session this past Winter. They live in Gainsville and we share a love not only for college football, the Gators but also horses. Kirsten and Andrew love the Kentucky Derby so that theme was carried through the little details of their day from the beer cozies to the little antiques they used to display things around the reception. We were greeted by Kirsten's sister who had seen Carolyn's wedding pictures and knew this was the photographer for her sister. It means so much to be welcomed with open arms and excitement about us being there to capture the wedding day. They let us know once her daddy gave his stamp of approval they didn't need to look anywhere else. Such kind words and an incredible honor.
I've truly been blessed with some pretty incredible couples and they don't only trust me with their wedding days but they're quite adventurous as well. Kirsten and Ryan have won the "Most Adventurous" award to date. She navigated the steep bank of a creek and went barefoot into the rocky bottom- trusting me to create something special. Those pictures were some of my favorites from the entire day and made their little adventure 100% worth it!
My other favorite pictures are the "inbetween moments" and Andrew's expressions as he just seemed to be in awe of this gorgeous lady he now calls his wife. Kirsten's beauty radiates from the inside out. She's incredible. Andrew is also a true Southern Gentleman and the way he adores his girl is so sweet. His family was also incredibly thoughtful and generous and I loved getting to meet them as well!
It was a perfect Fall day, Sunshine and all. I'm so excited to share their story with you and look forward to sharing their full wedding story in a couple of weeks. To be notified when the gallery is ready to view in full simply click here: http://proof.tessamarie.com/kirstenandandrew
Soooo beautiful girl!
First Looks for dad are some of my favorites! She brought him to tears.
He was literally in awe of this girl. So much love these two share. 
Creek bottoms can be SO beautiful!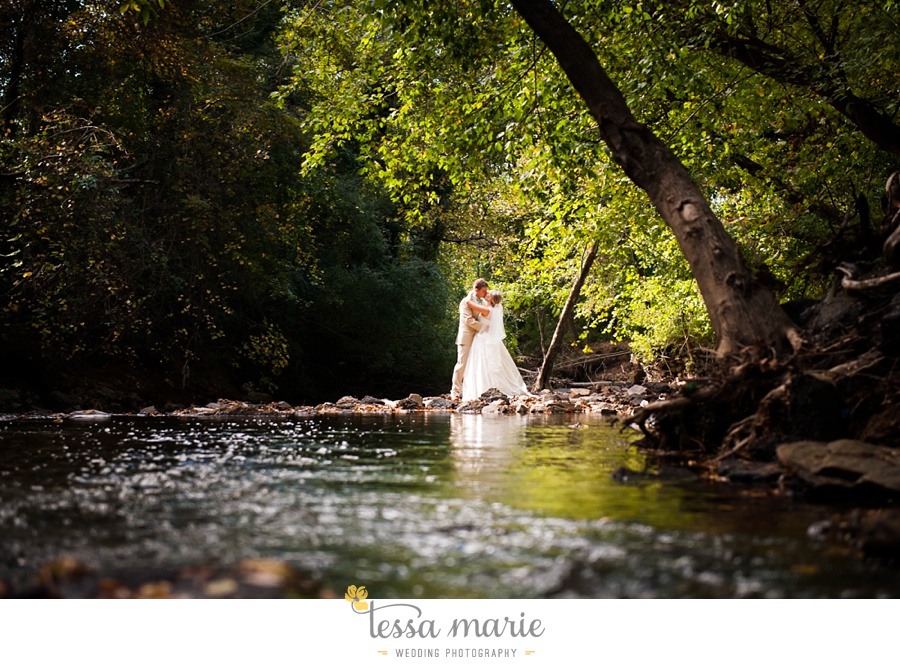 Two of my favorites.
The flowers were just perfect and so beautiful. Katie is so  talented! 
Rachel captured this candid moment just before she walked down the aisle. Love it and the reflection of this beautiful bride in the window.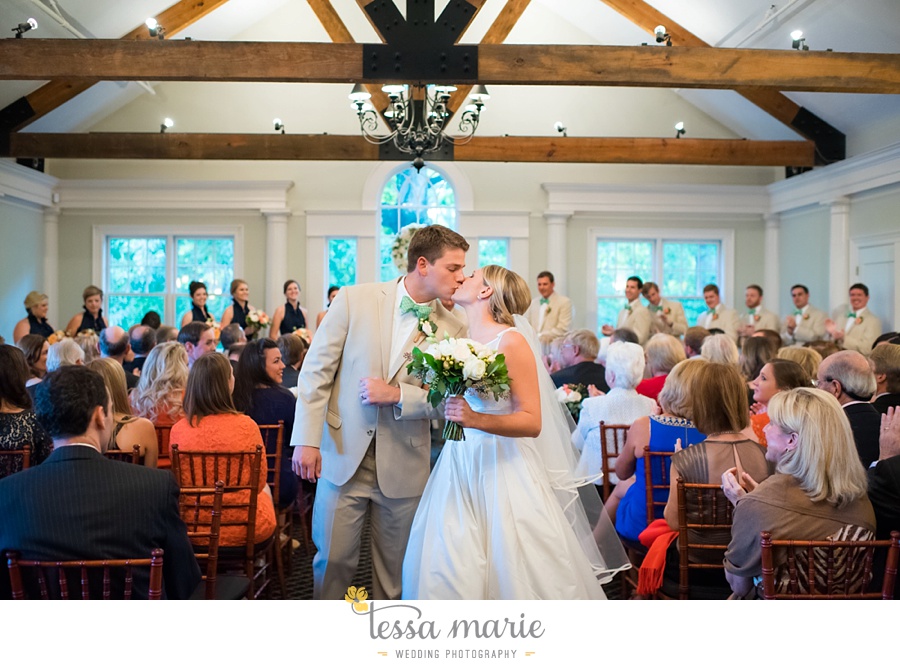 So there was this hummingbird that was determined to be a part of the family portraits. I've never seen a bird literally ATTACK flowers and peoples faces like this bird did. He's an honorary member in this picture. Look closely and he's right on Kirsten's shoulder!  
I love having Rachel snag portraits of the parents. These two were some favorites. 
Love the emotion you can feel in this picture.
Night portraits have quickly become some of my favorite things to do.  
Behind the scenes, a guest insisted on getting a picture of Andrew and I and it actually worked. Yes- I was sporting Tech colors- specially for the B&G. :)
Again a huge thanks to Kirsten and Andrew.  I wish you guys all the very best in your lives ahead.
Don't forget to register to be notified when their gallery is ready to view: http://proof.tessamarie.com/kirstenandandrew