Alina + Andy | Atlanta Engagement Session
We were rained out at Christmas and it was freezing so we decided to shoot for a better day in the new year and arriving Saturday to a sky full of sunshine and weather in the 50's everyone was so happy we'd gone with Plan B!
If she's not hand in hand with the man she loves taking long walks then you might find her making "to do lists", out on a run, shopping or enjoying a glass a wine. On an afternoon such as this you'd typically find Andy outdoors enjoying the fresh air with some friends and potentially find a cold one in hand.
A blind date that neither had set high expectations for turned out to be the best "first date"  and what would be the last either of them would ever have. Alina is currently studying for her Masters in Boston (where as of this morning they've had 72 inches of snow in the last 30 days!) while Andy lives and works here in Atlanta.
They're getting married this Fall at The Ventanas- it's not only going to be beautiful but oh so much fun as well!
To be notified when the pictures from Alina and Andy's Engagement Pictures are ready to view and order online simply click here
Her daily attire for life in Boston.
the most beautiful ring... Andy nailed it!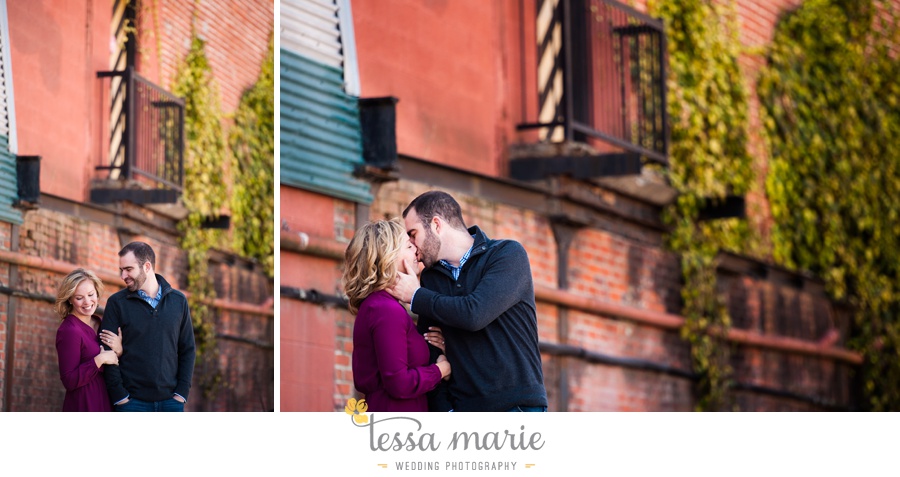 I mean seriously...
& andy