England and Scotland | Destination Wedding Photographer
If you happen to follow me on Instagram you'll know that I got to travel to a country I've longed to visit for years.... (on a side note. There are so many travels already planned for 2015 and more to come so be sure to find me here if you'd like to see where I fly/drive/walk/depart to next!) I was lucky enough to accompany my husband on a little business trip to England and Scotland last month. It's been quite hectic since we've been back so I'm excited to have the opportunity to share these pictures today!
History. Queens, Kings, Guillotines, castles and dungeons. I've never been one to appreciate reading history books or studying it in class. I will say though as I travel and get to see and experience more of this history first hand I'm finding MUCH more fascinating and wish I would have paid a little closer attention back in my classroom days!
We started our trip in London. Home of Big Ben, the London Eye, Parliament, Hyde Park and the most efficient tube (subway) system ever. There were several of us on this trip so we got a flat overlooking the river and just across from the London Eye. This left us in a prime location to the tube and many areas of the city we planned to explore.
Highlights of our days in London were that it only rained one morning. While it remained cold it was sunny. Afternoon Tea is really a thing and I loved it! Their scones are fresh, moist and not nearly as large as a scone you'll find here (this is true with about anything related to food... they serve more reasonable portions there). Riding the tube was easy, fun and incredibly efficient. We never wasted time waiting for a train as there seemed to be less than 60 seconds between them! The London Eye at night was fantastic. A really cool view of the city and again so efficient. The "boxes" are huge (you could park a mini in one I think) and the wheel never stops moving.. You step on and off as it moves along the platform on the edge of the river. We took a stroll our first night and stumbled upon Parliament- a beautiful and historic building. The food here wasn't great but then again London isn't known for their food!
We took a "journey" through Harrods as several people had suggested to do. I couldn't understand why I'd want to shop in England and pay 1.5 times more for anything than I would at home but once we stepped inside I realized I definitely wouldn't be purchasing anything but rather having the "Harrod's Experience". From $30,000 sofas to $7000 stuffed polar bears everything Harrods seemed to aim hard for the wallet. We did bring home some "magic snow" and thankfully it didn't leave us broke!
We went from London to Fort William on an overnight sleeper train. Not your everyday way to travel but using public transportation became something I really enjoyed and wished we had more of here at home. We boarded our train at 10pm and got settled into our rooms. These rooms make a typical cabin on a cruise ship look like a ginormous suite! These cabins were TINY. The halls weren't much bigger either. It was small but oh so fun! We hit up the "wine car" for some mid night snacks and beverages before calling it a night in the cabins. When we awoke the next morning were were in Scotland... no extra effort and quite a comfortable nights sleep as well. (Beats sitting on a plane overnight anyday).
From one train we boarded the High Lands Train. It travels up the Western side of Scotland and ends in Mallaig. In the Spring and Summer this is a pretty popular attraction and they use a steam engine to pull the train but during the Winter it's the regular commuter train and we basically had the cars all to ourselves.
The hours of daylight were limited. The sun came up around 8am and once we were in Mallaig and it was snowing/cloudy it set around 3:30pm! Needless to say it was only daylight for the trip up North and then on our return it was completely dark. :(
We made the most of the trip up though and took loads of pictures. It was really quite pretty but really dead. There's no evergreen trees, pines, brushes or shrubs there that keep their color during the Winter months- quite the change from what we're accustomed to in the South!
These pictures were taken with my iPhone 6 and I used Snapseed to edit my favorites.
From our day at the London Tower.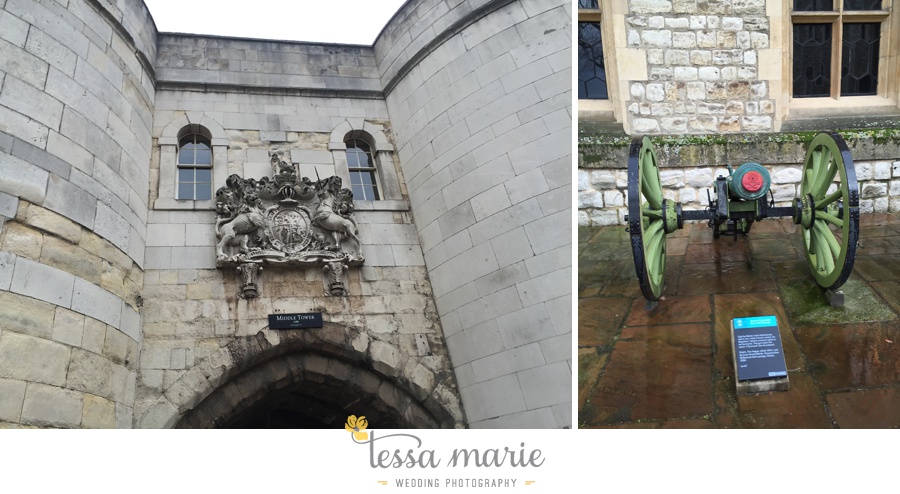 We were walking around one day and saw this building. They're preserving the facade.. Pretty incredible as it's literally just the stonework that remains and will one day be home to something entirely new!
I went most of the week without my "real camera" and this is one of the times I wish I would have had it along. The London Eye was moving just enough getting a sharp picture with the phone was nearly impossible. 
The old and the new.
Then we went to Harrods. It's an experience needless to say. 
We had the most fun in Toy Land. These stuffed animals ranged from $3500-$7,000+!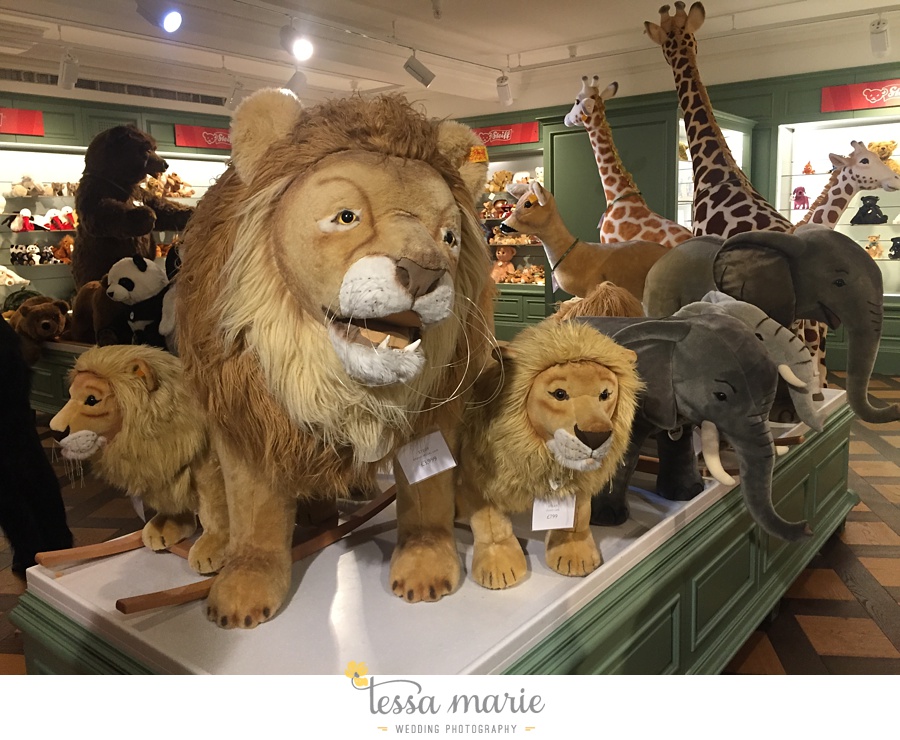 The jewelry and furniture selections were crazy amazing! That sofa will only set you back $30,000.
We stumbled upon this church walking to the tube one night.
A highlight was def. seeing a girl I met in July in Spain! She happened to be in London visiting friends for the first time in years and we got to grab coffee, catch up and exchange hugs. LOVE HER.
The beautiful flower stands at the train terminals reminded me a bit of the market in Seattle. 
This is the overnight train. Tiny halls and even smaller rooms!
We left from London at 10pm and arrived in Ft. William, Scotland then next morning around 7:30am. 
Hot Chocolate done right.
These are from the Western Highlands train. The picture below is closer to what it looked like in real life.
These are edited using Snapseed.
Before:
After:
We traveled back to Glasgow and it was dark so this is the landscape of Eastern Scotland from the train ride between Glasgow and Edinburgh. 
Just a few of my favorites from my "real camera". :)
I believe this is the biggest mountain in Scotland. For William was on one side and we travel around and then North of it.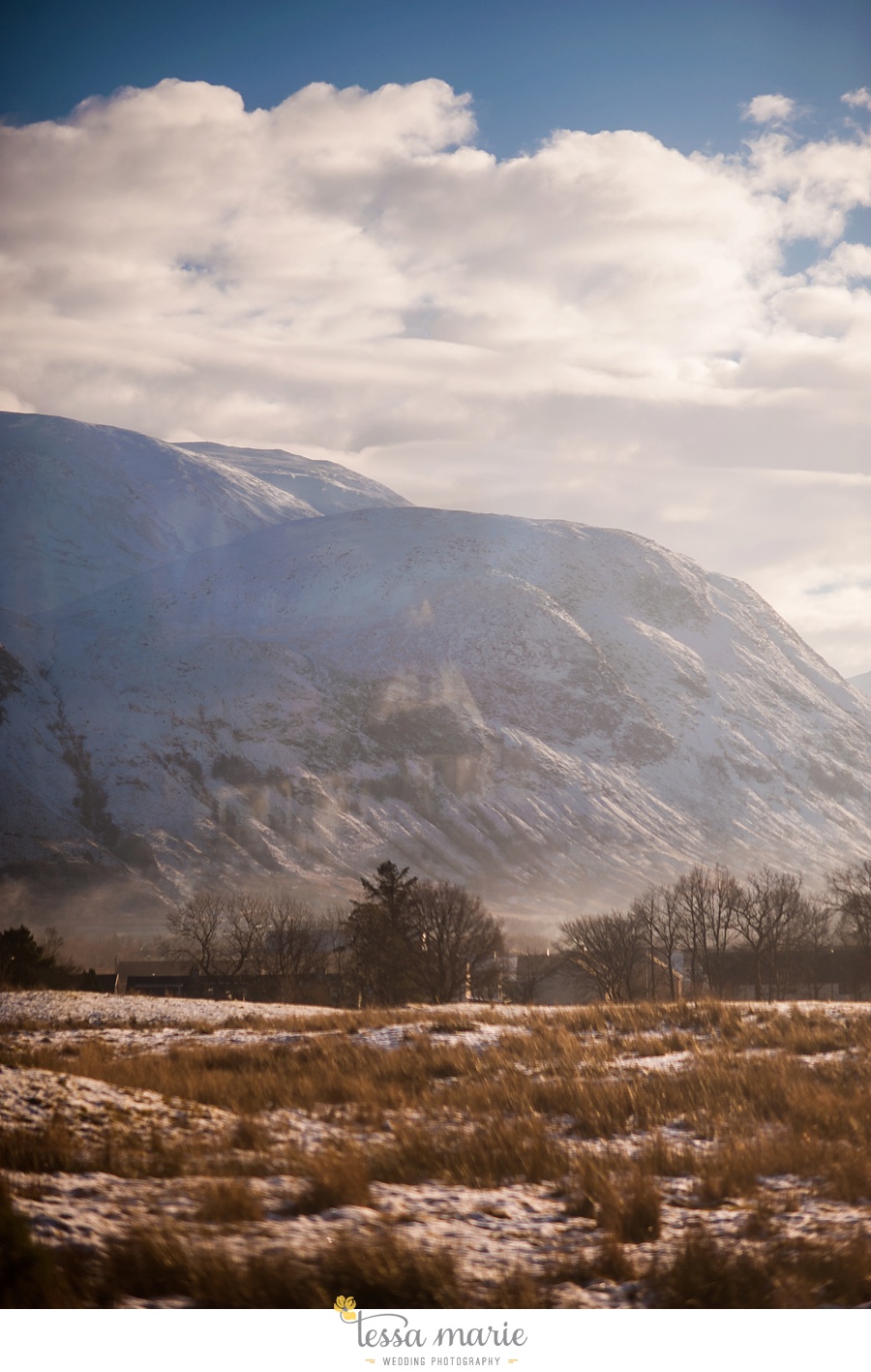 Once we arrived back in Fort William it was time to grab our luggage and hop onto another train to Glasgow. Yes- in a single 24 hour period we spent nearly 21 of them on a train! The ride to Glasgow was spent resting as it was late and plenty dark there wasn't much else to do or see and at this point we were quite exhausted!
Seven days into our trip and once we landed in London we hadn't used a car, taxi or automotive until we got to Glasgow and had to take a taxi to our hotel. Had it not been for our luggage we likely could have taken their local subway but it was late and we opted for the fastest way to get to our beds!
The hotel was gorgeous and it felt extra luxurious after spending so much time on those trains! We spent the next 2 nights there. A much needed time of rest and some relaxing before leaving for our last day in Edinburgh!
Ohhhhh Edinburgh how I love thee. Likely my favorite city we explored and sadly the town we had the least amount of time in! We stayed in a hotel whose front facade was an old stone church with a castle appearance. This city is rich in history and the architecture there was unreal. We spent our time walking up to the Edinburgh castle and enjoying the sights and sounds as we went. When we started it was sunny, windy and a little cool but the weather didn't take a nose dive until later that afternoon. Thankfully we'd had the time to walk around the castle and didn't feel too let down in having to call it quits and head back for the hotel.
The most fascinating part of being in England/Scotland was hearing the history from their side. The history of their queens and kings to their soldiers and the wars they fought against America too. I may be alone but it's just not something I'd thought about or considered. You know- the story from the Brits and what they took away from those wars. I feel like had these types of stories been shared in history class it would have made the wars far more interesting and insightful!
A few from my iPhone:
This last iPhone picture was from the airport in Amsterdam.. mini pancakes. Covered in sugar. YUM!