Courtney + Colby | Inman Park Engagement Pictures
It wasn't love at first sight but it was indeed "like at second sight" as Colby put it. In their early years of high school he saw her one day as she walked into his place of employment- though she may have caught his attention he quickly learned she was there to see her boyfriend-which happened to be his co-worker and friend. He didn't think much of it though as he also had a girlfriend at the time. Fast forward two years later and she was at a Matt Wertz concert and randomly texted him and asked if he'd like to grab drinks with her after the show. She thought the drummer looked like him and she couldn't help but reach out and say hello. Little did she know this time they were both single and the sparks would fly.
Funny thing is the drummer looks nothing like Colby but this time the timing was right and in June (5 years and 1 day after the day they reconnected) they'll be starting the next chapter to their journey together in life.
They enjoy sporadically dancing together in the kitchen and it's not uncommon to hear him playing his guitar while singing at the top of his lungs. They enjoy a good Netflix binge when having a relaxed evening or weekend but also enjoy being active and outside.
They came all the way from Knoxville for the afternoon for their session. It was a gorgeous afternoon and we had SO much fun! A special shout out to my fabulous friend and assistant Molly for helping hold the pups and ensure the light was just right for these two.
This is a sure sign that she'd had enough while her partner in crime prefered to simply ignore us. 
Absolutely LOVE this. Court- you are Stunning! 
I absolutely loved this location we happened upon. 
I love how these two can go from being rockin' it like a couple of models to being totally playful and lighthearted having fun. 
They didn't know they were being watched so closely...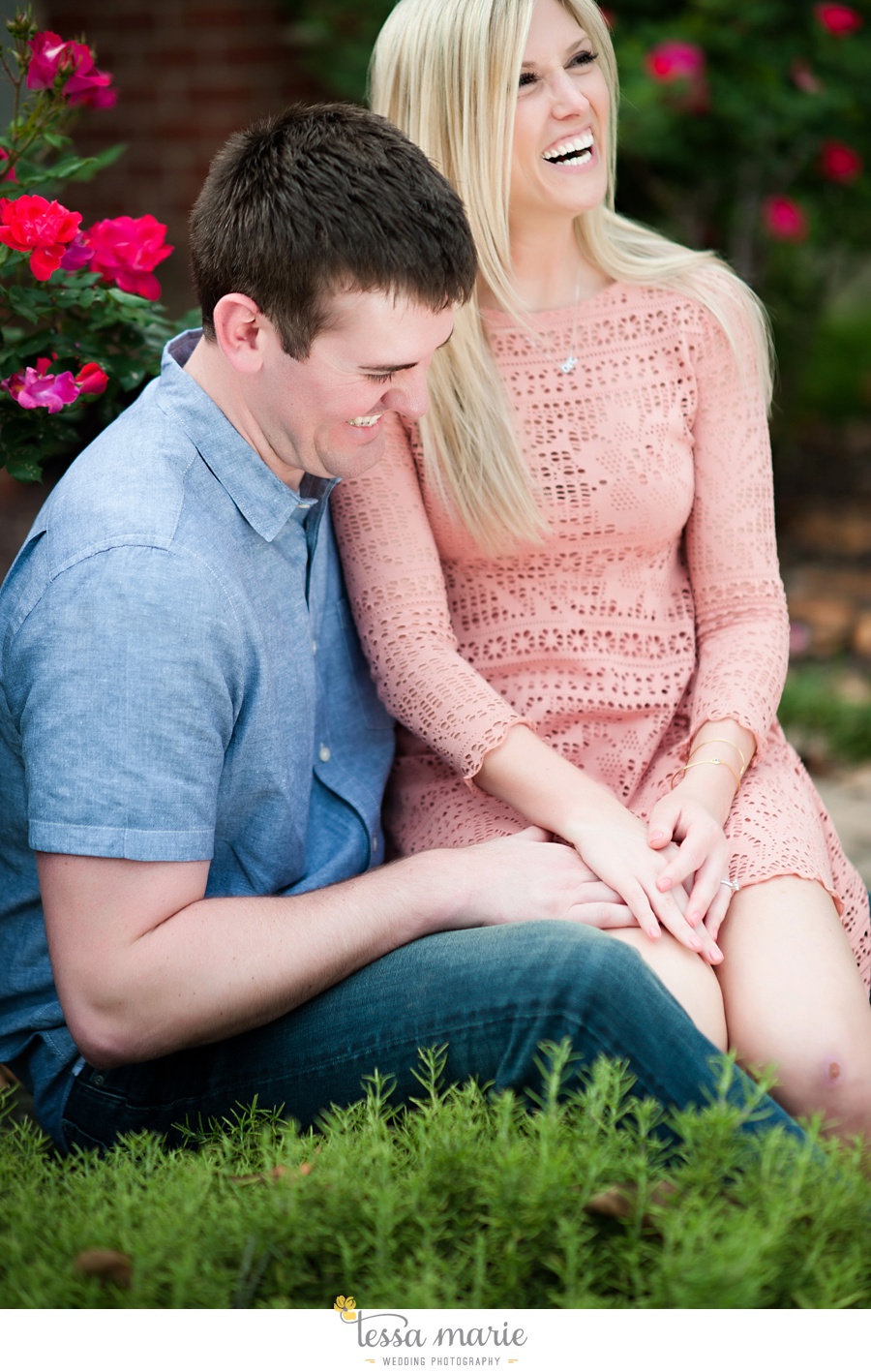 This little setting worked so well with her rockin' hat and his guitar. 
To be notified when the pictures from Courtney and Colby's are ready to view and order online simply click here.
Click Here and join our monthly newsletter where you'll be the first to hear about our upcoming destinations, news, and special offers.