Courtney + Colby | Brickyard Wedding Marietta
The day was filled with lots of smiles, tears of joy and laughter. A day they'd waited for for a very long time and to bring together a couple who couldn't be more perfect for one another. I've loved Courtney from our first conversation and sharing about our current favorite interests or new finds. Then I met Colby and saw just how much he adores this woman and the love that's written all over his face when he looks at her makes it clear she has his heart. You won't find anyone more proud of him though than the woman that stands beside him whose love and support enables him to be his very best. These two share the same initials so they coined the hashtag CSsquared. They got married at the Brickyard in Marietta, a town and area that holds a special place in both their lives and hearts.
Typically mid June weddings are warm but they're safe. The heat of the Summer hit that weekend though. It was smoldering and it was HOT yet these two braved the sun and the heat without a single complaint. They smiled, laughed and held one another close and it was nothing less than beauty every step of the way.
If you'd like to view their full wedding gallery or order prints of your favorite images click here.
They brought her her mothers dress and her grandmothers dress for a picture. It was so neat to see all 3 hanging side by side.
I'm so glad she went with knee length bridesmaid dresses and I'm sure the girls were too! 
Tears came as she opened the gift from her soon to be- husband.
He however was all smiles... Specially once he opened up the box! (he may have even blushed!) 
She'd surprised him with a boudoir session- something he was shocked by and didn't expect but appreciated VERY much. 
The guys took extra time to hang, play cards and spend time together before getting ready. (shot by Rachel)
I really loved the details from the veil to her invitations and her jewelry. 
Seeing her dressed as a bride for the first time. (Ashlyn, I love you!) 
I thought this was a neat shot- maybe instinctually mom is placing her earrings- mirroring it for her daughter. Reminds me of something she may have done when she was a little girl. 
First looks for dads have become one of my absolute favorite parts of the day.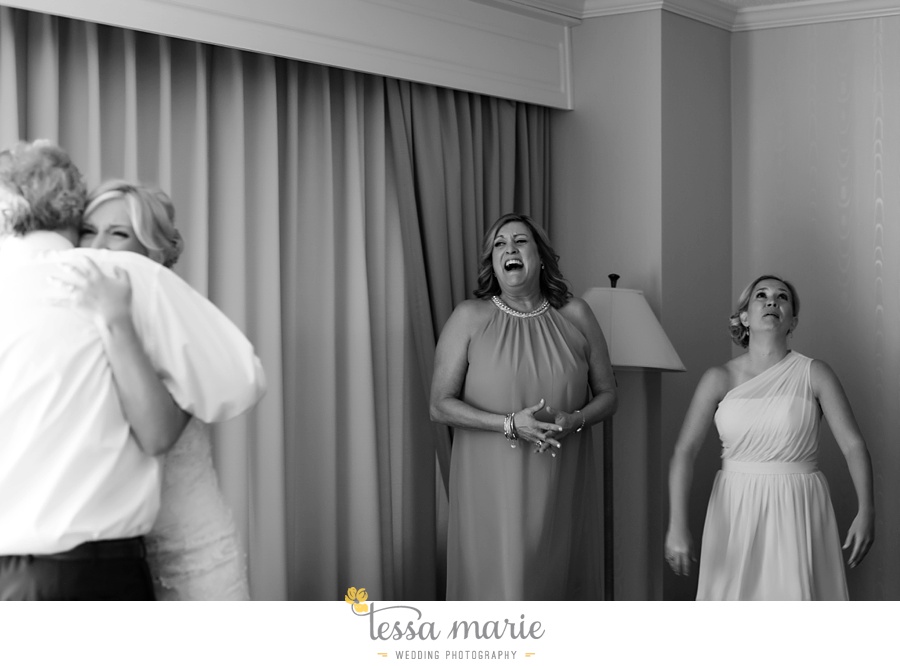 Favorite. 
There's SO much love in this single image.
I really love this... It's so simple and classy yet oh so Beautiful. 
Their first look was super sweet as well. 
I loved these next two by Rachel. 
This was the sky that day. It may have been over 100 degrees but the sky was GORGEOUS and they were brave enough to get out into the scorching sun so we could capture it! #worthit
We took a few minutes and did some shots inside- simply due to the heat. It was just TOO much. 
They rocked it though. 
The beautiful blooms and bouquets were done by Katie at Boukates.
This bridal party was SO much fun!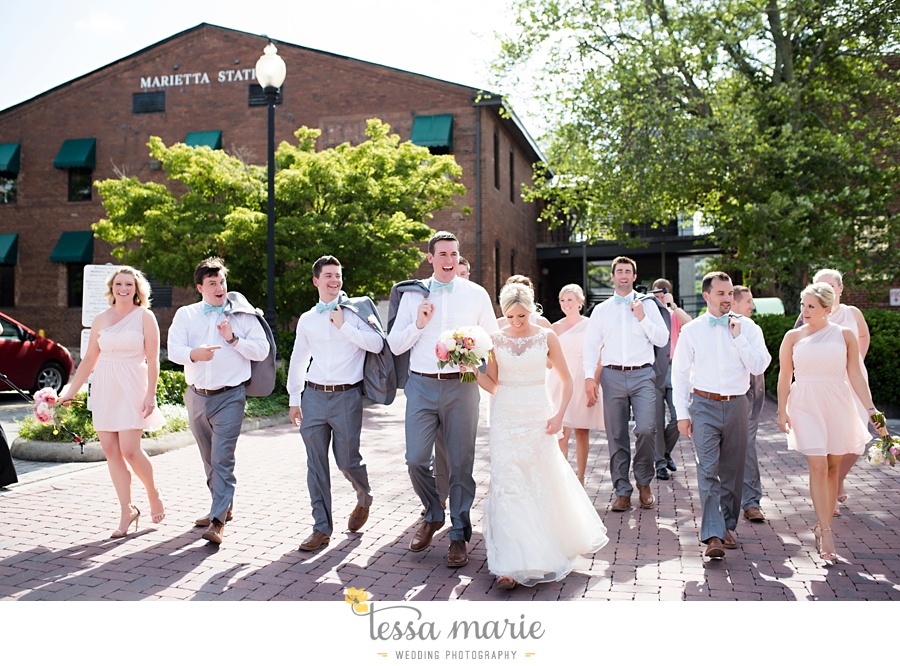 Thankfully it became a bit cooler once we got over to the Brickyard and with a sky full of sunshine it was the absolute PERFECT light.
They had an unplugged ceremony. Girls- I can't recommend this highly enough! Asking your guests to be present in your ceremony brings so much more emotion and love to your images. If you'd like to see comparison of cameras vs. no cameras click here.
I love the way the little girl on the left is in awe of this gorgeous bride.
This team did an incredible job with flipping the room. They accomplished it in record time and allowed the guests to come in early for the reception! 
The groom's father passed about 8 years ago. His parents raised an incredible son. I snapped a few pictures of his mother and her husband. They were high school sweethearts who found love again and I've gotta say they do share something special as well. 
My type of family pictures. :-D 
The dance floor was quiet most of the night as guests mingled and lots of conversations were shared. And then a familiar song from the 90's came on. And the guys did their best Backstreet Boys impression- moves, lyrics and all.