Lauren and Matthew | Nebraska Destination Wedding Pictures
Wow. Just Wow. This is a weekend I won't soon forget and in all the years and stories I've documented I don't know if any have been quite as special as Lauren and Matthew's wedding in Lincoln, Nebraska. Matthew and Lauren met while they were students at the University of Nebraska in Lincoln. He's from Fort Worth and a Texan at heart while she's from a small town in Western Nebraska where wheat fields and corn prevail. They shared a common love for the Huskers and it wasn't long before Matthew fell head over heels for this beautiful girl and made it his mission to pursue his heart. Before leaving Texas he promised his family and friends he wouldn't fall in love with a farm girl. And then came Lauren.
Agriculture is in her blood and she was raised surrounded by fields and pastures and spent some time driving a tractor. They did have things in common though such as both their fathers being veterinarians and they also shared common ground in their love for God.
I spent Easter with these two in Texas and learning all sorts of things about the great state of Texas. Matthew's family was kind enough to "adopt" me for the weekend and welcome me into their Easter dinner and festivities. It was SO much fun and getting to see his family at the wedding made it all the more special!
The weather in Lincoln on their wedding weekend was perfect- minus the forecast for rain. It was breezy, sunny (in the morning) and highs were low 80's. Cool for August! They both spent the morning getting ready at the Embassy Suites downtown and then we took the 5 minute drive to the Newman center for pictures and the ceremony.
I actually showed in the annual 4-H horse show with Lauren (though she was several years younger). It's been incredible to not only see her grow up and find a man that is such a perfect fit but to reconnect and have the honor of documenting their wedding day. There were SO many incredible moments of this day... here's a peek into the love and fun we shared.
A special shoutout to Allyson for being such a fab. assistant and second for the day!
To be notified when their gallery is ready to view click here.
I absolutely LOVED the details that Catharine Perry created for her and the wedding day.
We took a little time for a first look for her brother and her daddy. Such sweet moments. 
I'm slightly obsessed by these dresses. Her gown was stunning and then these flowy ever so dreamy bridesmaids gowns... just magical! 
 Attack of the veil take 1.  
LOVE.
So classy. 
So many emotions and stories in this single image. The more I study it and the more times I see it the more I fall in love with it and see new stories and emotions come to life.  
The in-between moments are some of my absolute favorite.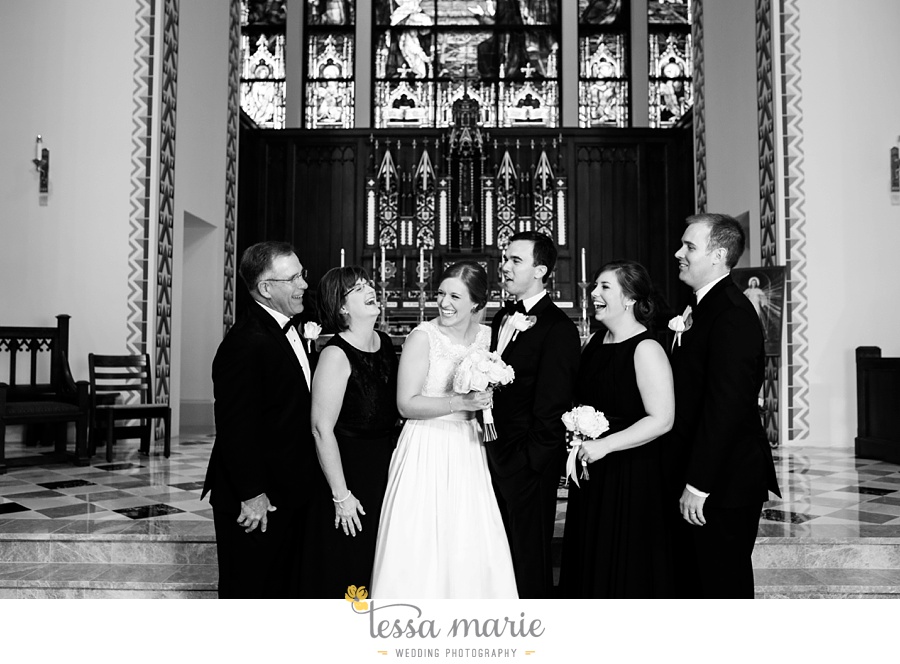 Introducing one of the most fun and crazy weddings parities of 2015.  
And then when it starts to rain...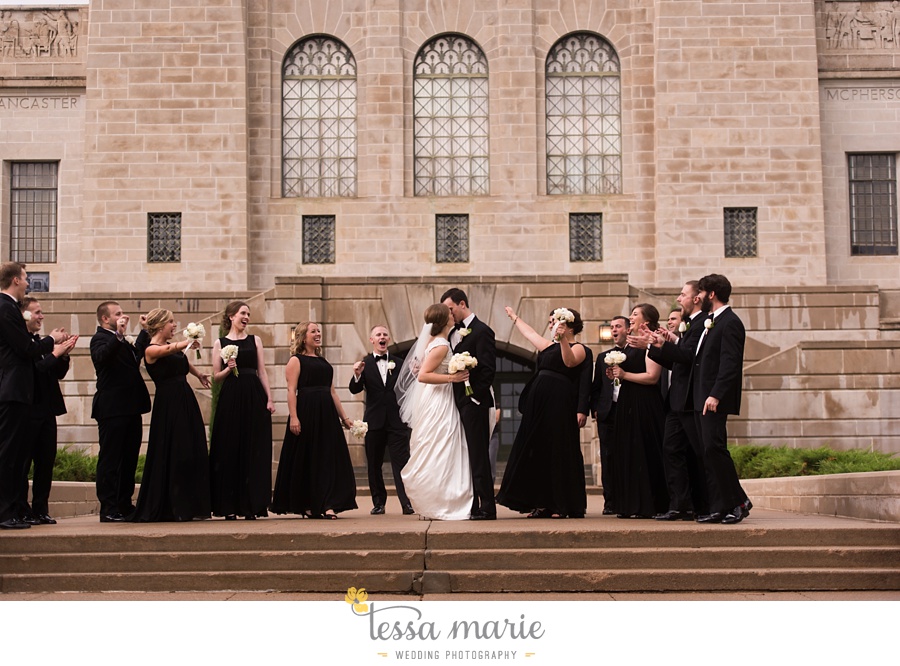 It's not everyday you get private access to the state capital for your very own portrait session ON your wedding day.  
Stunning images captured by Allyson.
They arranged for a special surprise for their guests as Herbie Husker came by... So much FUN!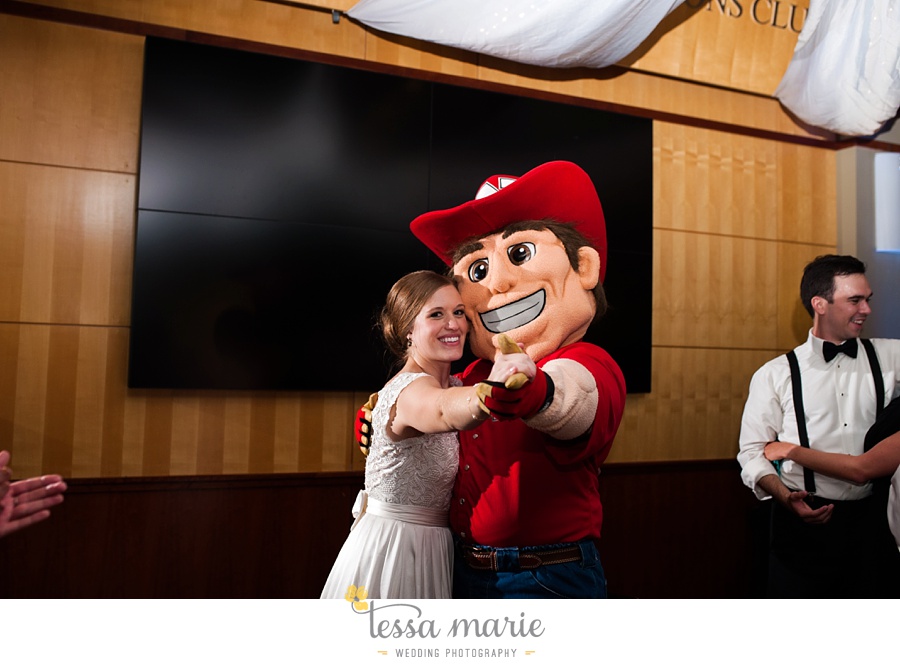 That one time when my camera was hijacked by Herbie himself...
Thankfully it was returned without incident. :-D 
Then there's this series. That moment when the brother of the bride takes your dare- shares it with her and she goes, "Say What?!"
So I was overly impressed with the dancing skill of these two- they were covering the dance floor and moving FAST. Then I realized when editing these pictures this girl was in flip flops. Lauren- you took my admiration and respect to an entirely new level!