2015 in Review | Tessa Marie Weddings
Where to even begin... I'm slightly overwhelmed when looking back. I remember where I was at this point last year. Bookings came slow, the calendar was less full than it typically would be at this point... but I didn't panic. (Ok, maybe I had moments..) I've learned that it's so much better to wait for the right couples and be patient to see how and where they come from- than to race to filling weekends with "just another wedding". These stories are SO much more to me than that. I look back and see such growth in my imagery but more so in my heart and purpose and passion behind why I'm proud to be in this profession and thankful that I get to touch so many lives with a lasting impact.
Intentional: done in a way that is planned or intended
Over the past 12-18 months I've tried to implement more intention into the every day but also in my business as well. Honestly there have been far more failures than successes but I feel like this year with all that happened and all miles I logged on planes and in cars I can look back and see though it was crazy- things I'd wanted to do for years finally happened because of being INTENTIONAL in making them happen! I'll share more on the personal side next week as I share about my time in Thailand.. for now I'll regress to sharing about the moments that stood out to me over the past year.
It was a year of travel. I saw Florida, Texas (and then more of Texas), Maryland (2x), South Carolina, Savannah, Sea Island, Lincoln (Nebraska), Omaha, and Mississippi (a new one for me!) all because of these incredible couples and my little camera. Wow. That's a wild year right there folks!
I recently asked my couples to choose 1 favorite image and then share a little about why that particular photo stands out. Having to go through and try to narrow down my "highlight reel" I realized that may have been the hardest challenge I've ever given them. It's almost Mean... BUT I'm anxious to receive their responses and get to share those with you next month! :)
This picture embodies why I'm SO Grateful for my couples. The way you guys trust and respect me is something I'm humbled by and if it weren't for your trust and confidence in ME so many of these images wouldn't have been possible. So from the bottom of my heart- THANK YOU!
Ok.. prepare yourselves. You may wanna grab a box of tissues as well. If these images move you and stir emotion inside your heart.. and they're not even YOUR pictures... I'd LOVE to hear from you! Don't be shy- I'd love to tell your story... you can reach me here.
This boy is the Most Memorable RingBear of 2015. Hands down. Oh my goodness. The captions that one could write for this image. He took his gum out and stuck it to his eye brow...
Moments like this that Rachel or Samantha were able to capture in those milliseconds before the doors open and a daddy looks over at his little girl one last time.... 
Then there's moments that can so easily get lost in the shuffle of a wedding day.. like this. The FOB was helping the grandfather with his tie. 
This is my favorite "Giving of the Bride" image. So MUCH emotion. 
A couple of cool groomsmen. Such characters! 
That moment when the FOB has a 10 second dance off.. then retires back to his seat. 
Air traffic controlling on his wedding day.. not really but this one made me chuckle. 
So as these two were announced their entire reception went dark (blown breaker). Epic moment. 
For all the reasons I LOVE outdoor ceremonies.. at the top is my ability to quietly move freely. It allows me to capture sweet moments like this. 
This is an image that I can see this family looking at in 20 or 30 years and still smiling beautifully. This was Alina's day and her sisters and mothers shared in her excitement of the final preparations before getting the day started. 
Just before the ceremony Rachel snagged this of the sisters. The emotion...
Then there was that time when the talented lady that created the "brand" for the wedding and all the stationary is a bridesmaid and brought fun elements to style the details shots. If you're getting married check this girl out- she's a master. 
The best cake backdrop of 2015. Handmade flowers. So beautiful!
This particular photo is extra special to the bride on the right side it was shot through the lace of her mother's wedding gown. 
So this is "Most Memorable Flower Girl" of 2015. Yep. I could literally make a blog post of moments throughout the day of this girl. 
Even after doing a first look SarahAnn was overcome with emotion as she walked down the aisle towards her groom. 
I loved this shot of Emily's line of bridesmaids Rachel got. I believe this was the largest wedding party of 2015. 
Our feelings on the rain were pretty mutual. 
This was my favorite Cake/Dessert Table of 2015. 
Love this. 
Again those moments just before walking the aisle.. Rachel nailed it again. 
Or that time when I could have called it quits on the bus- but looked back and snagged this picture. Grandma and Grandpa (and their priest) waving bye to the wedding party trolly... 
Matthew- Opening a bottle of champagne isn't suppose to be that difficult! ;)
Likely my favorite Night shot of 2015.
Then there are those unplanned- undirected- sweet moments that truly reflect the heart. This is one. 
Mama holding her boys tight as they all watched their Uncle marry RaRa. 
Courtney brought her mother and grandmother's dresses. I loved this picture of her mother and sister anticipating the day ahead. 
Craziest sky of 2015. Yes this is 100% REAL. It was HOT and HUMID. A small price for an epic sky! 
Jennifer wins for the most incredible DIY wedding.. likely of my career. Hefty statement- I know BUT every table was different and not a detail was overlooked. It was MAGICAL.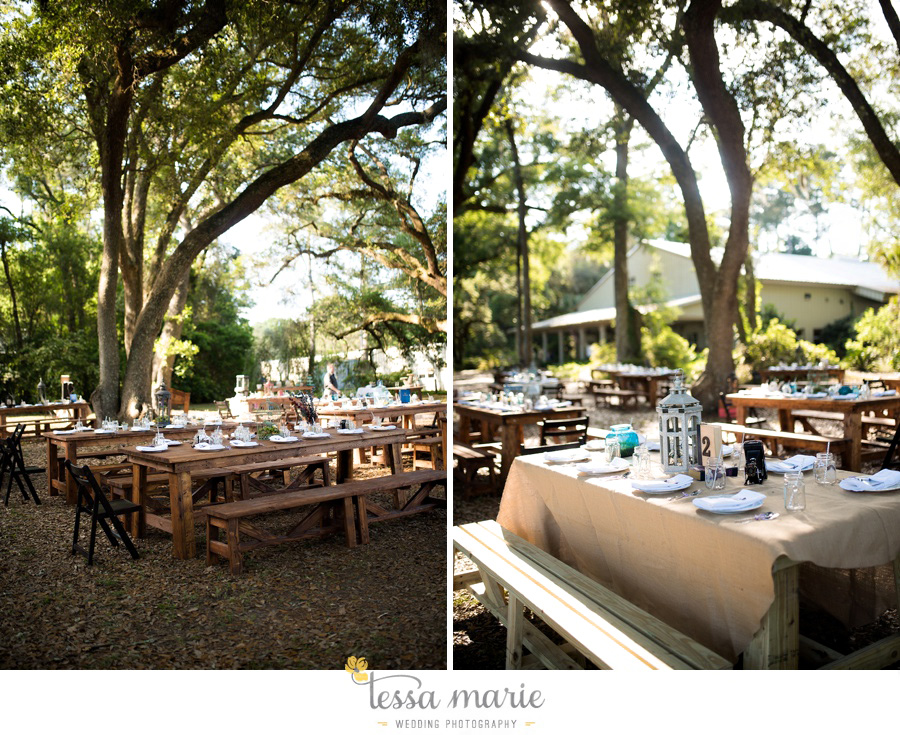 Look closely and you'll see she wasn't alone. 
One of my favorite moments and images of a bride and her father. 
Second favorite "Giving of the Bride" image. 
Ring Shot of 2015. I HATE spiders.. but when this guy paid a visit I couldn't help but make sure he was remembered. 
Bouquet of 2015. All the flowers were incredible, diverse and unique. 
Mr. Hummingbird was the VIP. 
Best Sky of 2015. It'd rained for 3 weeks before their wedding day but the skies held until we had finished pictures and were inside for the ceremony! 
That one time when the late night snack was Legit Arby's Shakes! 
"Wedding Day Hero" of 2015. When the rings get left in the car and it's not realized until you get to that point in the ceremony that you need them... your sister-in-law goes a running! (Still smiling too!)
We won't mention the "imperfection" on the right side of the cake right... Adam??
This makes me think, "Hollywood". 
Sweet moments again by Rachel. 
That time when Herbie Husker takes your camera...
So backstory: These two were killing it on the dance floor swing dancing. Swing dancing is something I grew up loving to do and at my wedding my brother flipped me.. dress and all. There may or may not have been a challenge but this wasn't the only time the bride went upside down! Don't worry Matthew- I'm sure Kyle will be happy to teach you his skills. OH and let's note.. he'd NEVER flipped her BEFORE! Haha.. That's what happens when your little sister TRUST you. :)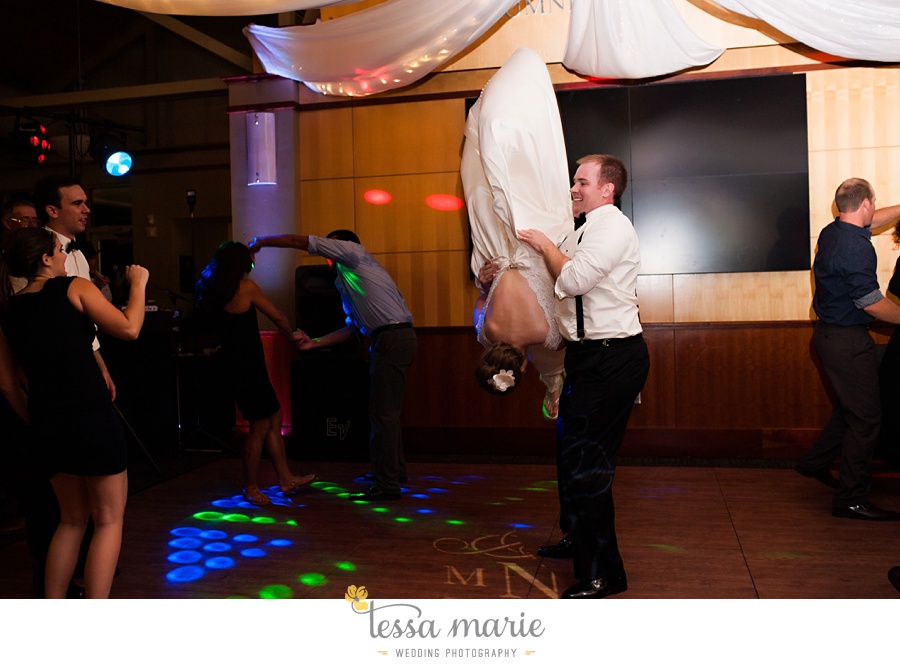 This is my choice for "Ring Shot" of 2015. I knew I wanted a shot of the ring and the pup. I wish I could say I envisioned this picture but it was actually a "test" shot. A test shot that won over all the other "ring/dog nose" shots. It's the callouses in the bride's father's hands showing all the work that went into bringing her dream wedding to life and her late grandfather's ring her daddy happened to be wearing that day. This may be my favorite picture of 2015. Don't be surprised if you see it hanging in the studio in 2016. :)
So cake shots can be some of the most challenging. In this instance we took a risk and turned the cake around... risky yes. Worth it? Absolutely. (The other option was having the white tent wall as a backdrop with all the poles and pipes. Not pretty. at ALL). 
That one time when it rains so much the ground is mud and there's really no sun so you're left with a parking lot. I believe I originally titled this image, "Making Parking Lots look Good since 2015". 
LOVED this composition and shot by Rachel. 
"Ceremony Picture" of 2015. It's that moment the sun broke through the clouds and you could make out the sun rays. 
Those in-between moments... like the bride going back inside while her daddy stands and admires her. 
Or when you get to shoot on the capital steps. (Yes again- that's the real sky!)