Like Fine Wine | Love Stories that Came Before
If wedding photographers are honest you'd learn that we're creative people and as creative types there are certain aspects of the day that are generally more exciting than others. That said the "traditional portraits ie. family pictures" typically aren't a part of the day that light hearts on fire with excitement. Being completely transparent I was in the boat with the others.. family pictures bleh. Get them done as quickly as possible. Line 'em up and shoot 'em. But then my heart shifted. 
I started seeing stories. This part of the day represents more than just "family pictures". There were stories of life and love and a legacy written before the couple ever met... bricks and a road well traveled before they began their own. In the grandmothers hands and the way she clings tight to that grand baby she loves more dearly than life... there's a story. In the way a father holds his own bride there's a story.
I made a clear shift about mid season and started making time- even if we were running behind- to take a picture of each couple that made of the family. It takes a few minutes but some of these pictures can stand in my portfolio alone as they're the reason I'm a wedding photographer. It's more than just a day- it's the beginning of this love story that will be written over the years to come and guided by the patriarchs of the family. Those who have walked to road before you and tucked inside these moments the parents or grandparents share their compassion and love and joy resonates. It used to be to get a great portrait of mom and dad all dressed to the nines.. but what I realized is that it's SO much MORE.
I had the honor of meeting this family last year when the gorgeous expecting mama in the red got married. (Love you Griffin!) I was in awe of these girls not only did their grandmas get to witness their weddings but their great grandma was there as well. The experience, love, knowledge and depth in this family and their legacy leaves me in awe.
Sometimes there are those moments shared between a bride and her grandmother. 
Or an admiring grandfather. 
Then there's moments that are totally candid when grandpa is given an extra hand with his tie. 
Hands- I'm fascinated by the stories they tell and the emotion they can evoke. 
Taking time to give parents and grandparents a moment of reflection with the one they love. The one they've done life with... I hope it's a gift that continues to give. What a neat representation for the grandchildren one day of the love and joy they shared on the day their mama and daddy were married.  
Hands..
Then there's that moment when he squeezes her a little tighter and you can just feel a love that's aged like fine wine. 
Or stories on a dance floor...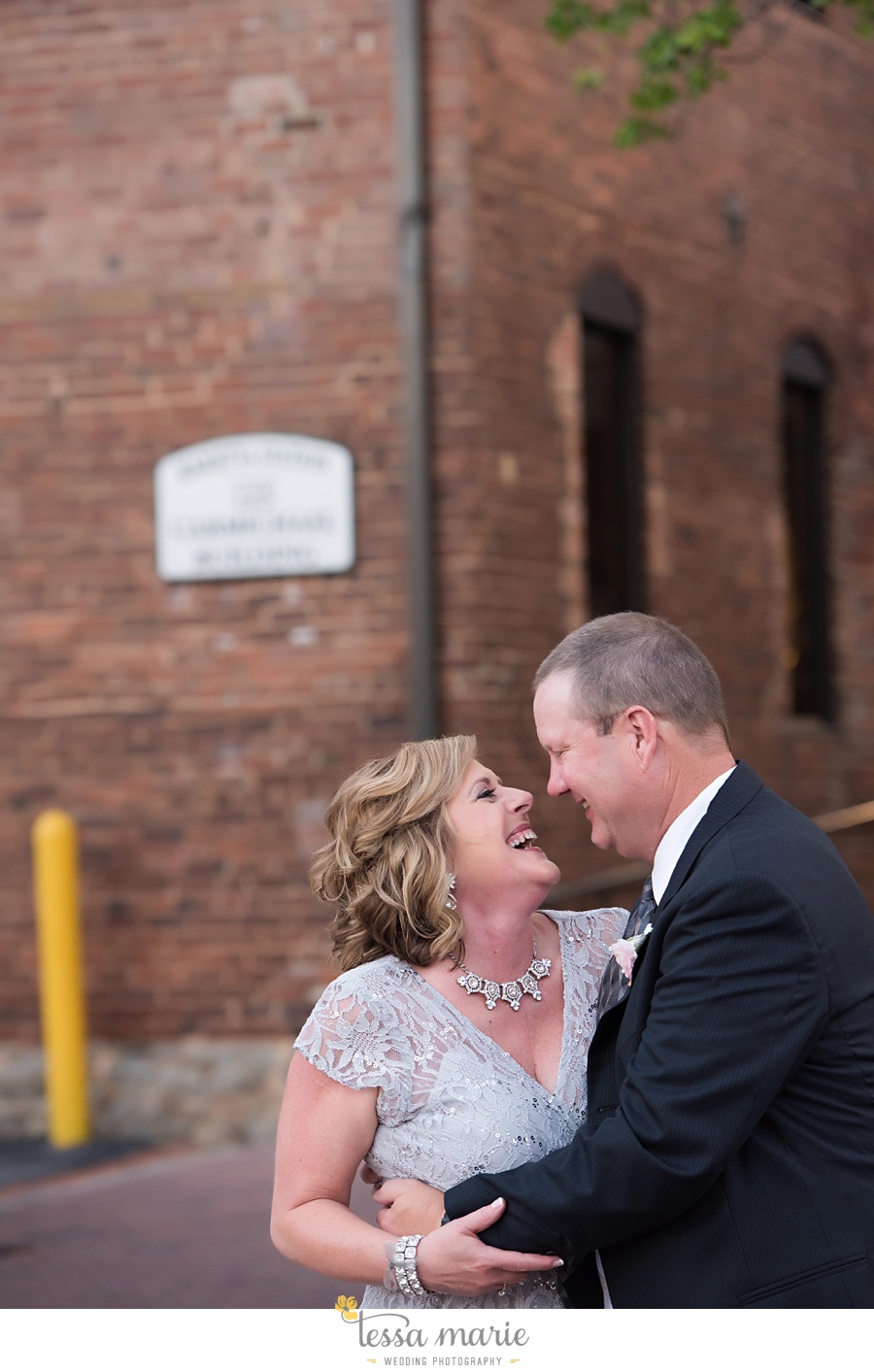 I mean really- how CUTE! 
These two. More than just "smile at the camera", taking a few extra moments and I captured this. 
In the way he admires his bride. 
Or the emotion her daddy felt when she surprised him by wearing his mother's wedding dress. 
I love this moment.. a true testimony to the gentleman his parents raised but likely a representation of the example he's been taught by his own father. 
I can tell you by the end of the year it's these stories I passionately tell when speaking with future brides. It's what gets me excited. YES of course I get excited about creating gorgeous photos for the couple and telling their story... but that's only part of the story. There's so many more stories to be told from the wedding day and I'm looking forward to what we uncover and discover and capture in the year ahead.