Maggie and Brent
Sometimes it's a good thing to be "passed around" between families. I mean really. There's something extra special when a bride calls and starts naming other couples I've shot and then says, "When are you available, I can't have anyone else capture my day but you". Am I right?!? It's flattering but also quite humbling to be invited into these incredible wedding stories. So many times I feel like I become a part of the family and getting a few extra hugs over the course of the day as I see so many familiar and friendly faces isn't so bad either! Maggie and Brent live in Jacksonville but since they're Atlanta natives they came home to be wed. With schedules and the distance we didn't get an engagement session squeezed in BUT they were fabulous and pros and so incredibly natural in front of the camera!
Maggie's call was one of those I still so  clearly remember. Sitting at a coffee shop that afternoon and hearing all about Brent and their wedding (that would be the following year). Fast forward to March 5th. A beautiful Spring day! Sunshine- not a cloud in the sky and a wedding party of 32. Yes- Thirty-Two. It's a record and I can tell you that's a whole lotta moving parts when it comes to coordinating and capturing shots! That's One-hundred-twenty-eight appendages, sixty-four eyes to keep open, sixty-four smiles and let's just say it's thirty-two times the fun! :-D
Maggie has the most genuine heart and cares for everyone around her. Brent is her equal. So many times it's just in the way he looks at her that you can see just how much respect and love he holds in his heart for his bride.
We spent the morning getting ready at St. Ives Country Club and then came back to celebrate and party into the evening with these two.
I can't say thank you enough Maggie and Brent and to your families- ya'll are the reason I'm so incredibly blessed to do this and call it my job. :)
Also a huge shout out to Emily- her Matron of honor and a "tessa marie" bride. Girl- you were such an incredible help in keeping the day moving and everyone calm. High fives to you!
Lastly- Molly was my second photographer and assistant and truly... thanks for your support on this crazy, beautiful, fun and wonderful day!
To be notified when their entire gallery is ready to view and/or to purchase prints click here.
Erin- no peeking! 
Molly got this shot- Love it! 
Also sweet moments by Molly.
Girl- you are fierce! 
The incredible flowers were by Boukates.
They held hands for a moment before seeing one another at the same time- for the very first time that day.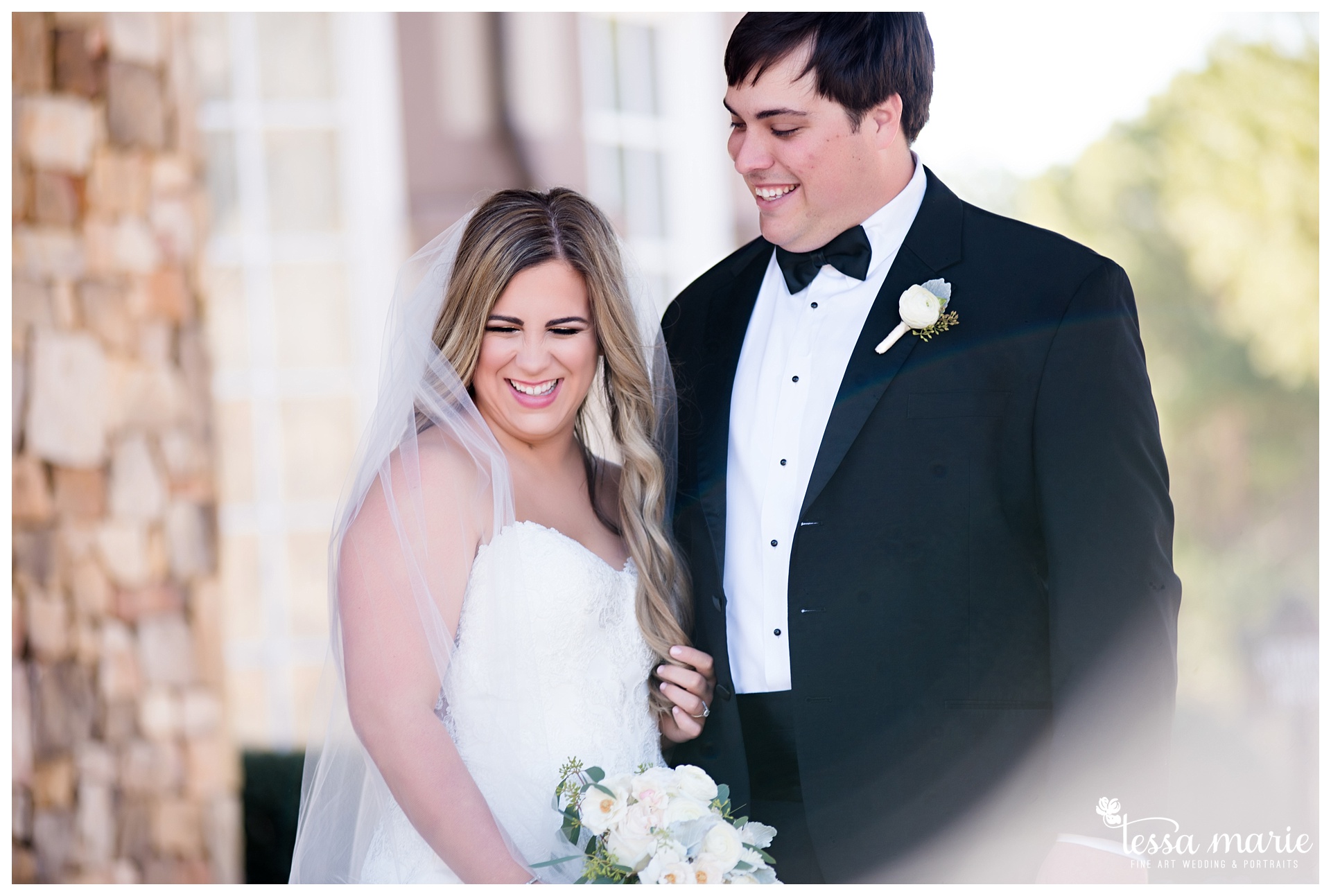 I just LOVE how elegant and timeless these two looked and these black and whites take my breath away...  
Great shots by Molly...
 Oh how I love this moment. Technically it may not be "perfect" but the imperfection makes it that much more authentic and true. 
They had the most incredible sunset too! 
I loved this shot Molly got with her daddy and groom both soooo happy! 
 Sweet friends, the couple on the right were the first in this circle of families to trust me with their day.. And I'll be forever grateful for that! 
That one time someone threw their beer onto the dance floor....
To be notified when their entire gallery is ready to view and/or to purchase prints click here.
Getting married in Georgia or somewhere beyond- I'd love to hear from you! Contact me here.